Wayback Burgers opened its latest unit in Johar Town, Lahore, Pakistan. It is the chain's first location in Pakistan.
After managing and owning several concepts for a number of years, including a Wayback Burgers restaurant in Washington state, Ejaz Chaudhry, Imran Zahoor, Kamran Zahoor and Imtiaz Chaudhry bought master franchise rights to bring the burger chain to Pakistan. The business partners expect to have two units operating in Lahore by the end of 2019 and with two to three more annually in the coming years.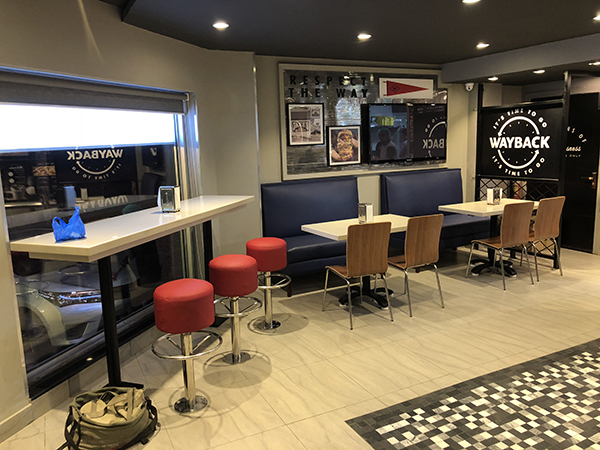 Wayback Burgers in Pakistan features a modern interior with a midcentury diner touches.
"After opening our first Wayback Burgers restaurants in the USA, which obviously included trying the food and seeing the operations, it was an easy decision to bring the brand to Pakistan. We will serve excellent food that fulfills our guest's needs quickly, courteously, and in a cleaner environment than our competitors," says Ejaz.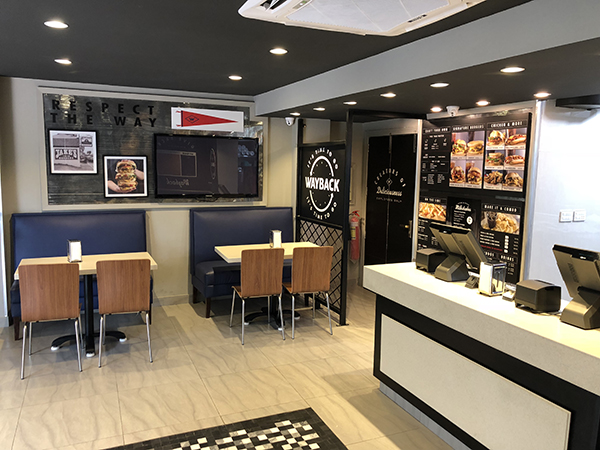 A story wall above the banquettes calls out the food and the chain's history.
Founded in 1991, Wayback Burgers is a Connecticut-based fast-casual that specialized in never-frozen burgers and hand-dipped milkshakes.
Wayback Burgers currently operates in 29 states with more than 152 locations nationally and internationally in Argentina, Brunei, Sudan, Morocco, Saudi Arabia, Kuwait and Malaysia. Wayback Burgers plans to open in 37 provinces/countries in the Middle East, Northern Africa, South Africa, Argentina, Brunei, Bangladesh, Ireland; Alberta, Ontario, Manitoba and Saskatchewan, Canada; and the Netherlands.