DRNK coffee + tea and QWENCH juice bar opened in Sterling, Va. It's the chain's first outpost outside its home market of Hollywood, Calif.
The 2,000-square-foot dual-branded unit features food and beverage from both brands. DRNK offers organic coffees, espressos and teas as well as sandwiches and paninis for all dayparts. QWENCH offers raw squeezed juices, smoothies and acai bowls.
In-store design is important to both brands. A mix of bold colors and warm tones provides a modern appearance.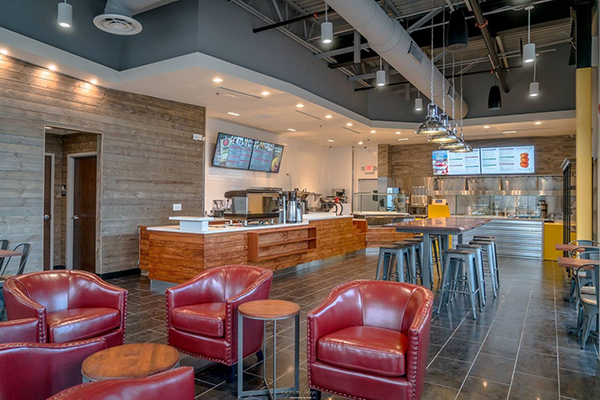 A mix of seating styles provides options for solo guests or groups of friends.
Four new combined units are under construction in the greater Los Angeles area and as well as on the first international DRNK in Jeddah, Saudi Arabia.