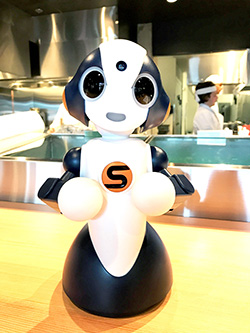 Mixing the old and the new, Seattle's new izakaya restaurant JUNKICHI opens in April. The restaurant features traditional robatayaki served with a modern twist: a tabletop robot named SOTA with artificial intelligence capabilities interacts with customers.
SOTA, made in Japan, was developed to be able to recognize faces. A camera in SOTA's head connects images to Microsoft Azure's FaceAPI service to allow the robot to recognize faces. Because it can remember faces, SOTA will be able to adapt to repeat customers.
Guests can also use a smartphone app to make SOTA speak. SOTA has a number of prepared lines it delivers, but it can be told to say all sorts of things via a text to speech service, meaning SOTA can have guided conversations with guests in real time.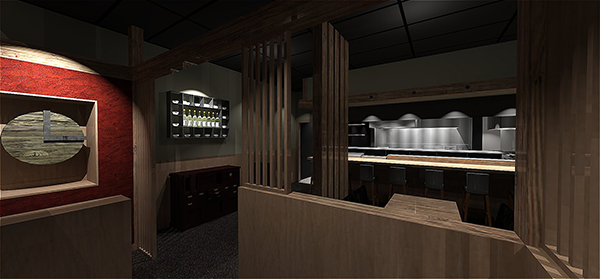 Plenty USA, Inc. is opening its first authentic izakaya in the U.S. after launching the Santouka Ramen chain. JUNKICHI seats 45 and serves robatayaki in the traditional style. Fresh meat, fish, and vegetables are charcoal-grilled right in front of the customers and served hot out of the fire.