True Food Kitchen, restaurateur Sam Fox's concept dedicated to the principles of Dr. Andrew Weil's, plant-forward anti-inflammatory diet, has opened a new location in Chicago. This brings the chain's growing portfolio to 16 locations throughout Arizona, California, Colorado, Texas, Georgia, Virginia and Illinois with plans for seven additional restaurant openings in 2017.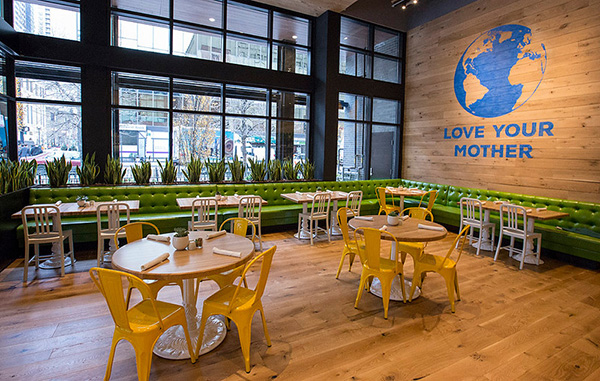 Each True Food Kitchen is designed to reflect the local character of the region in an upscale and sustainable environment. 
At 7,625 square feet, the new True Food Kitchen Chicago features a large open dining room and an open kitchen, designed to bring guests closer to the kitchen's craft, as well as a juice and cocktail bar featuring made-from-scratch cocktails using pressed, seasonal fruits and vegetables paired with organic spirits and herbs grown in-store.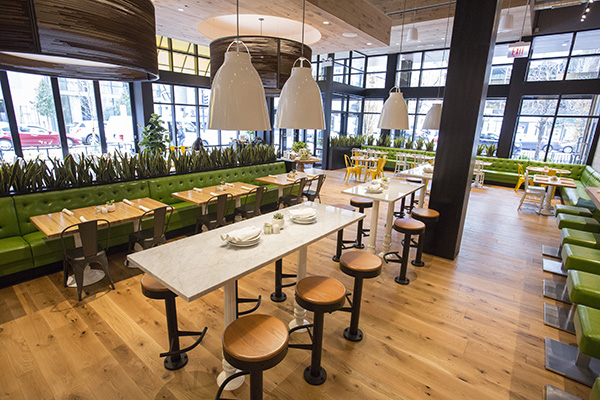 The restaurant's 480 square feet of outdoor patio space will be utilized for additional seating in season. Indoors, natural woods and vibrant, locally-inspired artwork add a contemporary touch to the earthy color scheme, natural elements and greenery, including indoor/outdoor garden basins filled with fresh herbs and spices. Ecofriendly materials are utilized throughout the restaurant, such as the hardwood floors, which are made of reclaimed wood, and dining chairs made of recycled soda bottles.