Back Yard Burgers has introduced a new, contemporary design that features an open kitchen and updated interiors along with an updated logo, website and uniforms. The chain's largest franchisee, Resolute Brands, LLC, opened the first restaurant to sport the new look in Gulfport, Miss.
The 3,000-square-foot restaurant, which will serve wine and beer in addition to the chain's signature flame-grilled burgers, boasts natural wood counters and accents flanked by light green walls and black and white photographs showing iconic American imagery that includes grills, picnics and baseball. The store also has new digital menu boards and a partially covered patio.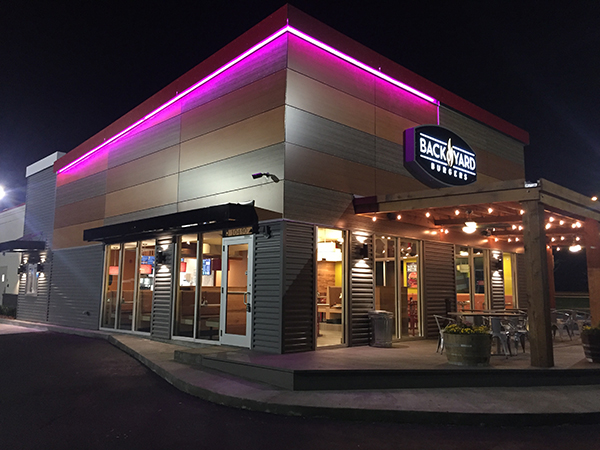 Execs say the goal of the overall rebrand was to attract and welcome more guests into the restaurants in anticipation of Back Yard Burger's 30th anniversary next year.
This store marks the eighth Mississippi location for 19-year franchise partner Resolute Brands who has Back Yard Burger restaurants in the Oxford, Meridian, and five units in the Jackson area — including Madison, Flowood and Byram.
The new contemporary and open design will be featured in all future restaurants and franchisees will be provided redesign options.