A round up of interesting bits of news that came across the editor's desk, including news about market research, branding, design and chain restaurants.
franchise & expansion news
&pizza received $25M in growth capital and announced plans to expand to NYC in 2017.
Arby's Restaurant Group, Inc. announced a development agreement with new franchisee Parikh Network, LLC, to open 50 restaurants over the next eight years. Parikh Network also purchased 18 company-owned restaurants from which to grow their Arby's business. And business is booming at Arby's: The company is on track to surpass $4B in total system-wide same-store sales by the end of 2018 and has had 24 consecutive quarters of same-store sales growth.
Del Taco Restaurants has signed two multiunit franchise development agreements that will add 14 new locations to its Phoenix area footprint, which already totals 25.
Wienerschnitzel signed a 32-unit area development deal in Houston.
go big or go home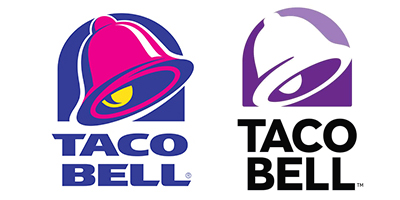 Sodexo and Blaze Fast-Fire'd Pizza announced a partnership that would bring the fast-casual concept to select Sodexo facilities across the U.S., including college campuses.
Habit Burger opened its first international location in Dubai, UAE. Owned and operated by franchise partner Food Quest Restaurants Management, LLC, the new Habit restaurant is located in Ibn Battuta Mall. This is the first of 50 locations planned by Food Quest for the Gulf region.
Acquired by Dublin-based Danu Partners earlier this year, Smith & Wollensky Restaurant Group is expanding internationally. The brand is already in London but plans to expand to a handful of upscale markets, including Tokyo, Singapore, Hong Kong, Seoul, Taipei, Bangkok, Dubai and Mexico City.
Taco Bell opened its 7,000th location, a flagship store located on the Las Vegas strip that offers dining and retail. It's the fourth location using the Taco Bell Cantina design. The brand also revealed its first logo refresh in more than 25 years. The refreshed logo was created in partnership with the leading creative consultancy Lippincott and Taco Bell's internal design group, TBD.
launches, m+a, reorgs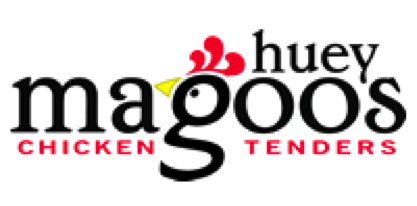 Huey Magoo's Chicken Tenders was acquired by former Wingstop executives Andy Howard, Wes Jablonski, Mike Sutter and Shawn Lawler along with David Ross and Jim Rudolph. The team has a long history of chain growth, real estate development and franchising knowledge. Two units are planned but the team is ramping up franchise sales starting in Florida.
of note
BISWorld Industry Market Research updated its report on chain restaurants. The firm reports that the U.S. chain restaurants industry is expected to earn revenue of $107.6 billion in 2016 and projects growth over the next five years. "However," said BISWorld Industry Analyst Andrew Alvarez, "increasing competition from a growing number of fast, casual restaurants that serve high-quality food at reasonable prices and have business models that are not reliant on large overheads will continue to threaten industry profit margins." For this reason, IBISWorld forecasts that major full-service restaurant chains will increasingly push operations abroad to emerging economies for growth.
design news
Hospitality design veteran Ray Chung will lead The Johnson Studio in Manhattan.
Atlanta-based design firm COOPER CARRY expanded one of its design studios, The Johnson Studio at COOPER CARRY, with the opening of a new restaurant, hospitality interiors and club design studio in it's NYC office. Hospitality design veteran Ray Chung will lead the new studio in COOPER CARRY's office, located in Downtown Manhattan.
Australian interior bar and restaurant designer Emma Maxwell won the Best of the Best in Product Design at the Asian Pacific Architectural and Design Awards in Hong Kong.