Bakery-cafe chain Au Bon Pain revealed a new store design that will be implemented company wide starting in 2023.
"Enhancing the look of our locations is essential to our Back to Bright campaign," said Au Bon Pain President Ericka Garza. "Fun details, like a sweet bonjour at the entrance, remind guests of our legacy as a French-style bakery, to which we remain true."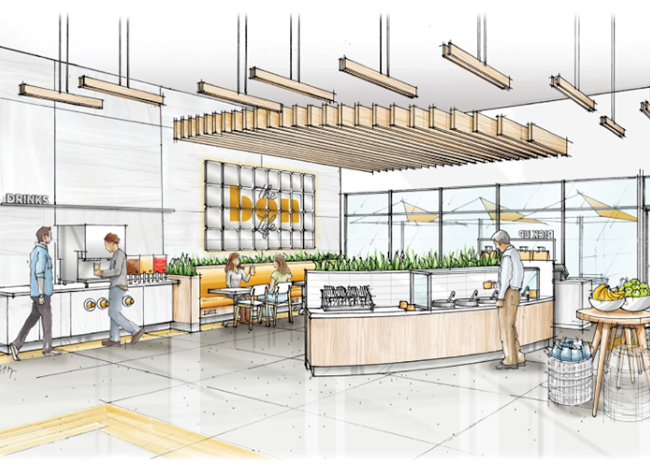 Images courtesy of Au Bon Pain
A new ordering station, a self-serve bakery and to-go areas will add efficiencies for Au Bon Pain's core guests — commuters, students and health care professionals who want to get in and out quickly.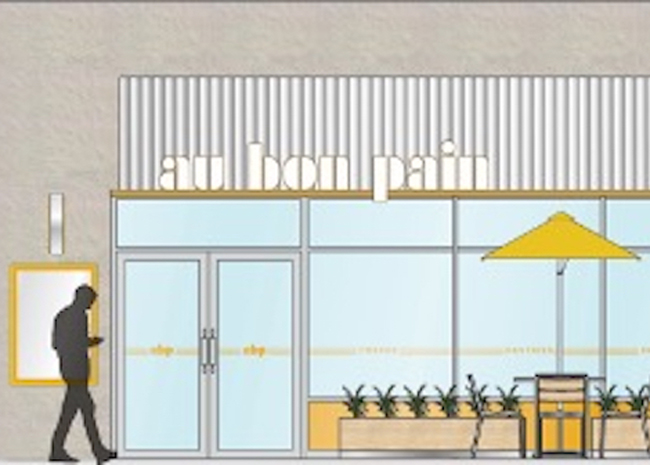 Au Bon Pain partnered with Rubber & Road, a San Francisco-based brand strategy and retail design firm, to create an experience that prioritizes customers' need for convenience and off-premises capabilities while maintaining Au Bon Pain's French bakery roots. The redesign of the bakery-cafe's interiors and exteriors feature clean, modern finishes that complement the brand's Back to Bright campaign. 
Product placement and prominent wayfinding signage will be visible throughout the ordering process, making navigating the new design as intuitive as possible. Other design features include hand-painted floor and wall signage and comfortable seating indoors and out.