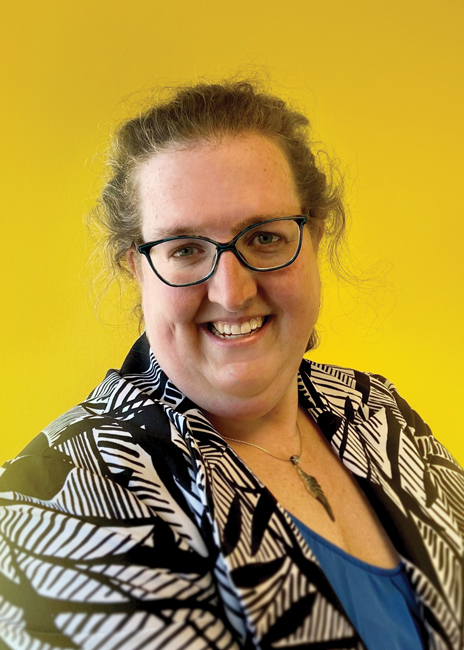 Theresa English, Principal at TK Architects, manages projects focused on food and beverage, entertainment and cinema. She enjoys putting together the multidimensional puzzle of equipment and patron flow to create great experiences. English has twice been recognized as one of the Top Women in Global Cinema and is the co-director of membership services for Women in Exhibition (WIE). Here, she provides insight on post-pandemic cinema and "eatertainment" designs.
How are cinema F&B programs evolving?
TE: We've done national rollouts with multiple chains to expand from the traditional popcorn, nachos, hot dog, and candy offerings. That's pretty basic fare now. A lot of venues offer some variation on burgers or chicken sandwiches, special amenities like gourmet pretzels and usually one thing that's really unique to them, like southwest eggrolls they make in-house. Everybody is creating a signature dish.
One thing that's been learned in the cinema industry as the food options have expanded is that you need to have somebody on staff that's a food person. Whether it's branded food in cinema or expanded restaurant fare within the cinema space, you have to have somebody on staff that's a food operations person. You probably will have two general managers: a cinema general manager and a foodservice general manager.
The restaurant industry experienced a technical revolution during the pandemic. Did that translate to cinemas?
TE: COVID accelerated both movie programs and the use of tech, especially for cinemas. Before, almost nobody had the ability to order food from the app or the loyalty program inside cinemas. The pandemic accelerated all those things. Kiosk ordering has led to higher order accuracy and higher tickets because the kiosk never forgets the upsell offer. It pops up every time and nobody on-staff has to feel awkward or pushy about it. It also allows customers to get what they want — I can take onions off this salad or add extra cheese.
As a frequent moviegoer, I've witnessed the growing pains of food within cinemas. What are you seeing that's aiding in the long runs from kitchen to auditorium?
TE: Each chain has its own approach. Some employ runners plus servers and other chains put their big auditorium in position to have direct access to the kitchen, so then they only run orders to smaller auditoriums. There are different design options and solutions that vary greatly, and it all depends on the client and what works at that operation. There are lots of discussions within cinemas as to how the pieces function, from the chairs to the tables: How do patrons get to the table, and does it pivot or slide out? These choices all make a difference in experience.
There's one cinema chain — not our design — that is using a robot to deliver food to the auditorium doors, and they have staff that take it from the robot into the auditorium, eliminating that long walk down the hall. And the little robot — which is motion sensitive and aware, and will stop if someone walks in front of it — does all the running, which saves time for the staff and also helps with the labor shortage.
Do the lessons of cinema F&B transfer to other entertainment and food venues?
TE: Absolutely. And the mix is changing. Cinemas are very large buildings, traditionally, and we're seeing a trend to replace some of the auditoriums with other entertainment amenities, whether its bowling or duck pins, family-friendly or adult-focused or a combination thereof. This approach helps with revenue because if you have an off week for the movies, your income can drop drastically, but if you have an off week for movies in an entertainment center that has cinemas in it, the other games are still there, bowling is still there and that can help keep revenue steady. The diversity of offerings within entertainment venues is something we're seeing.
With entertainment centers you want to have six or seven attractions and cinema might be one of them but there might be axe throwing, escape rooms, restaurants, and any of the above. Figuring out the mix for your demographic is key but also building in some flexibility so that you can swap out venues as trends change. The central thing that ties it all together is food and beer.