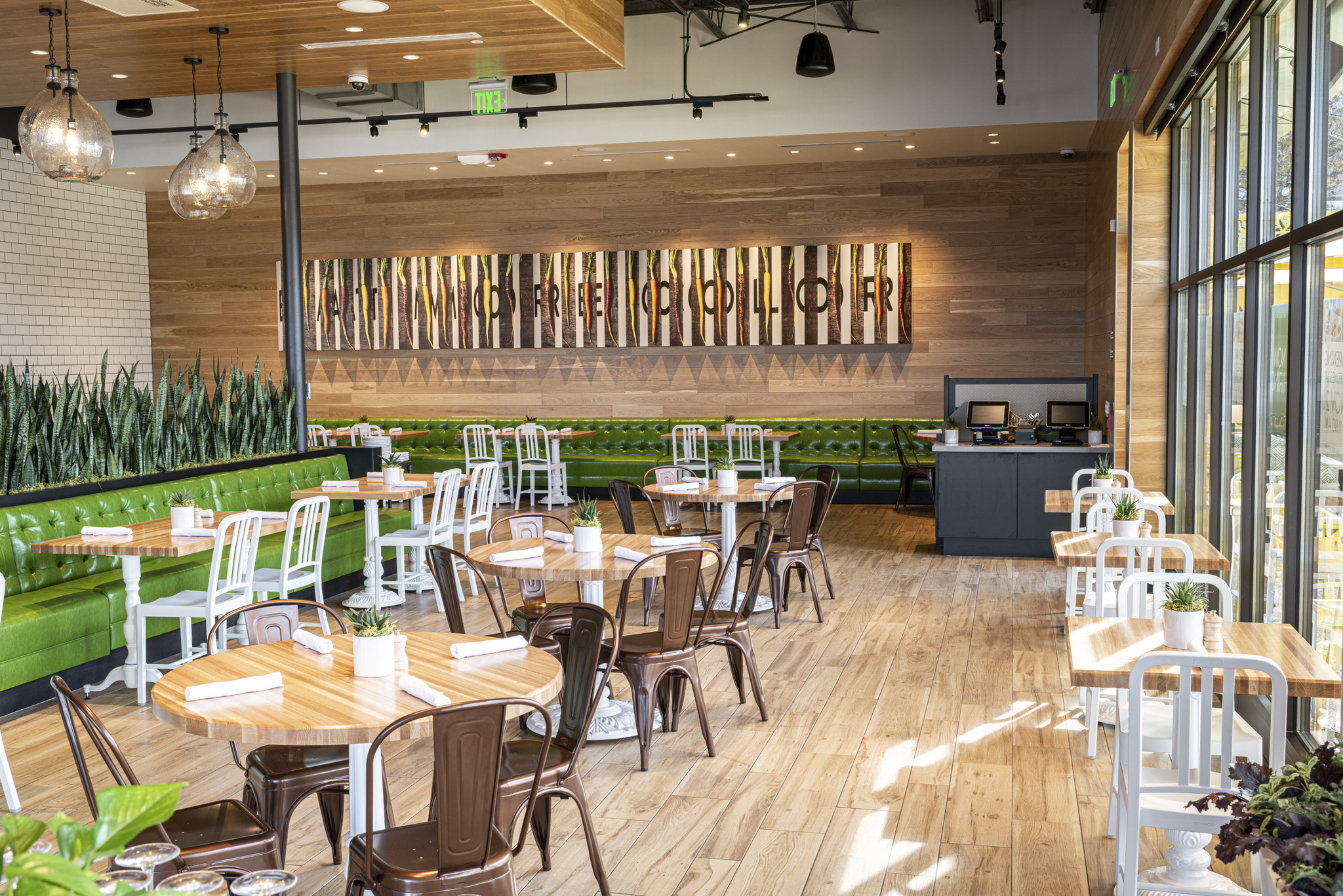 True Food Kitchen
True Food Kitchen opened its second Chicago-area location. Located in suburban Oak Brook, this 9,000-square-foot space features a mix of indoor and outdoor areas.
The bright, airy interior showcases an energetic dining room and open kitchen designed to bring guests closer to the culinary craft that goes into each dish. The restaurant's design uses eco-friendly materials such as hardwood floors and dining chairs made from recycled plastic.
Locally inspired artwork adorns the walls, adding a contemporary touch to the interior's earthy color scheme of natural woods and greenery. This artwork includes the "Living Oak Tree," which is made from living moss, rings from an oak tree (the state tree of Illinois), and dried legumes and corn –showcasing True Food Kitchen's commitment to sustainable ingredients and materials.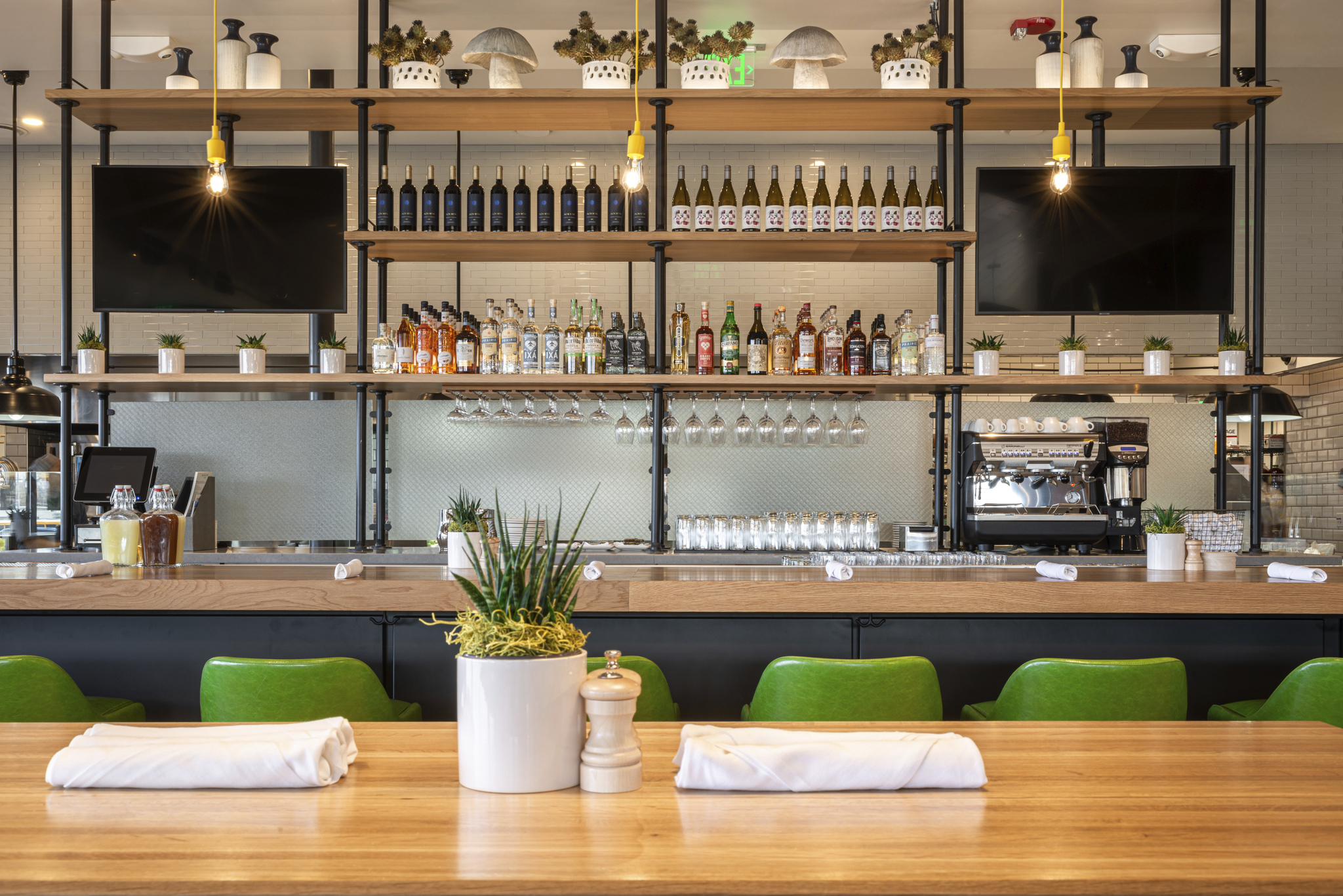 True Food Kitchen
Splashes of color are brought into the space via the Eat More Color lenticular installation, featuring two images depending on the guest's point of view. One is a colorful image of heirloom carrots and the other is a clean and simple message to demonstrate how "living in color" is a celebration of the restaurant's mission to bring people together to celebrate a passion for better living.
The exterior of the restaurant will brighten the way for passersby with a hand-illustrated Squash Blossom Mural, representing True Food Kitchen's seasonal produce harvested at peak freshness and flavor.
True Food Kitchen opened its Chicago restaurant in 2016 in the city's River North neighborhood. The location was recognized on the 2019 and 2020 Michelin Bib Gourmand lists.