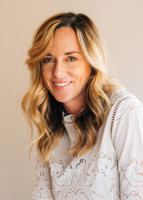 Fresh takes on the fast-casual theme seem to emerge almost daily, with new players, new concepts and new pressures on operators within the segment to keep raising the bar on innovation. Almost paradoxically, as customer demands for convenience increase and off-premise sales grow, the on-premise experience has become even more important. The days of simply creating nice, functional, easily replicable designs are over, says Melissa Young, principal at MY Studio ID, a Los Angeles-based firm that counts several emerging fast-casual brands among its clients. She identifies key concepts driving her teams' designs.
Tech and convenience. These two major drivers have become inextricable, and the rush to integrate tech-driven conveniences such as delivery, mobile app ordering, loyalty programs and extreme personalization is on. "This is the biggest trend driving the design process right now," Young says. "Third-party delivery and mobile app orders are huge. I'm not sure they're actually profitable for the operators, particularly with the types of fees that delivery providers charge, but it's something they can't opt out of, so they're adapting. We're constantly being asked to come up with creative ways to integrate pickup areas near a door or near the service counter."
As part of that, she says, operators typically wind up sacrificing a couple of dine-in tables to free up space. "In addition to the third-party delivery pickup platform, there's usually now a request for a waiting area for guests picking up orders if they're not quite ready yet," Young says. "In those cases, what we've been trying to do is to create a counter on the opposite side of a bench, where guests picking up orders can wait if they're not quite ready. It's a way to squeeze a couple of dining seats back in."
Also on the tech front: chargers, chargers everywhere! As in other segments, from bars to bakery-cafes, incorporating chargers within or adjacent to individual seats and tables is becoming the rule rather than the exception.
Solutions: Clearly visible wayfinding/signage to direct delivery drivers and guests picking orders up to the correct locations without disrupting in-store guests, designated parking spaces adjacent to pickup areas, brand-appropriate waiting-area benches, integrated charging devices or tabletops with wireless charging capabilities
Social media. Keeping guests' devices fully charged means they'll be fully prepared for what Young says is a second major trend driving fast-casual restaurant design: Instagram and other photo sharing platforms. "Social media is so big," she says. "Fast-casual operators are absolutely considering it when thinking about their designs. It's not just about being functional anymore. We're being asked to create whole walls or 'moments' that people want to take pictures of. We even have one emerging chain client that wants every single location designed completely differently so that fans of the brand have different experiences to share on social media."
Competing in the age of Instagram also means reconsidering furnishing choices, Young adds. Tabletops, for instance, are now chosen specifically for the role they'll inevitably play as backdrops for food photos.
Solutions: Light or white tabletops, tabletops with branding/logos incorporated, custom murals or art installations unique to each location, bold graphics, strategic lighting, creative use of accent materials like metallic and decorative tile
Burger Lounge creates a fine-casual experience with banquette seating, bold graphics, stylized lighting and light tabletops against which food photographs well.
Line blur. Fast-casual operators got the memo that QSR competitors won't go quietly into the night and hand over market share. QSRs have upped their game on food quality, technology and convenience, and many have crossed squarely into fast-casual territory with their designs. "They're doing a lot with design and atmosphere, really taking a page from fast casuals," Young says. "Their budgets are higher, and designers are able to be more creative. That, in turn, is spurring fast-casual operators to push the envelope even more with their designs toward casual dining. Previously, they were comfortable doing X number of units with the same design, sitting back and building brand recognition. Now, we're asked to change the design at least somewhat every couple of stores to keep things fresh."
Many fast casuals are also investing in higher-quality, more flexible seating as part of a shift toward high-end designs, Young says. "It's not just loose two-tops and four-tops in the center of the room anymore," she explains. "We're seeing a lot more built-ins like banquettes and booths, which guests really gravitate to. Operationally, banquettes work particularly well because you can combine two- and four-tops for larger groups. And some operators are welcoming creative twists. We have one client, for instance, for whom we're putting in swings. They're secured and don't actually swing, but it's just thinking outside the box to provide the guests with another experience that's memorable and Instagrammable."
Solutions: Distinctive wallpapers and tiles, botanicals, flexible seating, banquettes, nontraditional seating styles, fresh greenery, softer and more sophisticated lighting
Durability. Fast-casual restaurant designs may be trending finer, but materials and furnishings selected must still pass the durability test. "Clients are more willing now to spend on things that look cool, but they absolutely have to be durable," Young says. "Not only that, they have to be cost-effective and very easy to maintain in a fast-casual environment. It's not the sort of environment where you'd put in a nice hardwood floor."
Solutions: Vinyl, tile and/or sealed concrete flooring; epoxy poured tabletops; washable wallcoverings
Subtlety. While bold imagery, art and graphics are trending inside many fast-casual restaurants, Young says there's a growing appetite for more subtle exterior treatments. "In the LA market, for instance, we're seeing a lot less big and bold signage and backlit channel lettering," she says. "Instead, there's more subtle signage being painted onto the sides of buildings; there's street-art and graffiti-style imagery with smaller text. Brand identity is being done a little more discretely, like it's cool to not see it from miles away."
Solutions: Exterior murals, ideally by local artists; painted signage; minimal text; branding that talks rather than shouts