The design is a mix of geometric and posh. Elaborate wooden and brass panels decorate the walls alongside a large wine cooler. The legs and frames of the tables offer complex geometric forms, while marble tabletops and softly upholstered chairs provide a luxurious aesthetic.
The muted tones are offset by vivid pops of color, including a red piano and a vibrant blue abstract print.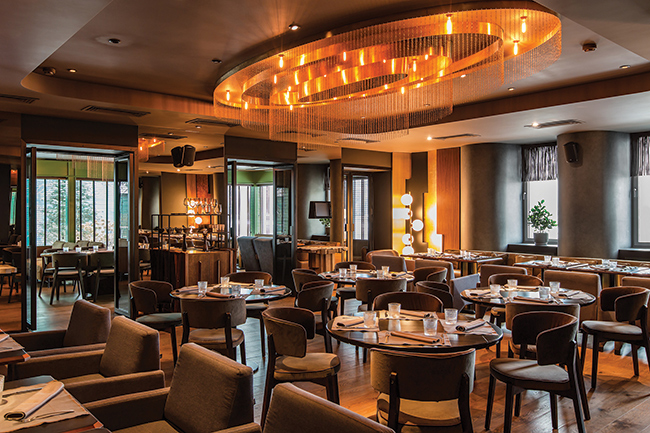 The dining room has a darker, sophisticated color scheme, which stands in contrast to the terrace.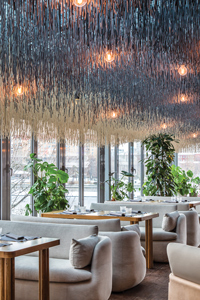 The terrace provides a strong departure from the rest of the space. Floor-to-ceiling windows flood the room — outfitted in light wood tables and soft gray chairs — with natural light. Innumerable strings hang from the ceiling and, with the least bit of breeze, appear to come to life.
Images courtesy of Megre Interiors