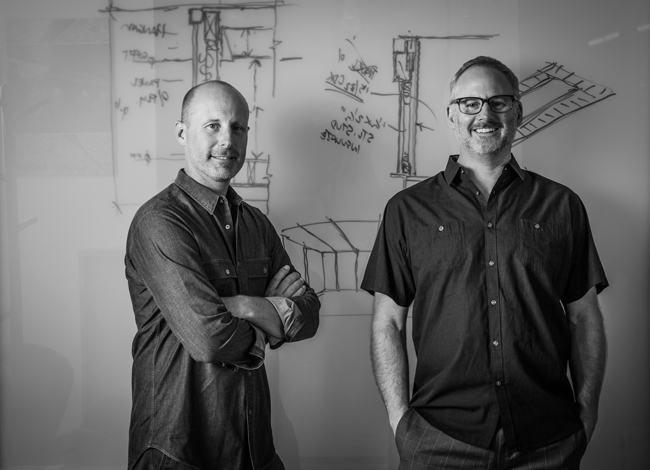 Clay Aurell, AIA, LEED AP, NCARB, and Josh Blumer, AIA, founders of AB Design Studio, specialize in transforming underused urban areas into vibrant dining and entertainment centers.
Founded in 2005, AB Design Studio offers architecture, interior design, and master planning across a variety of project types including restaurant, retail and hospitality. Their California hospitality projects include Zaca Creek Ranch in Gaviota; Eureka! restaurants in La Jolla, Berkeley and Indian Wells; Oliver's in Montecito; and many more. The award-winning firm maintains offices in Los Angeles and Santa Barbara.
Here, they share some of their favorite restaurant design trends.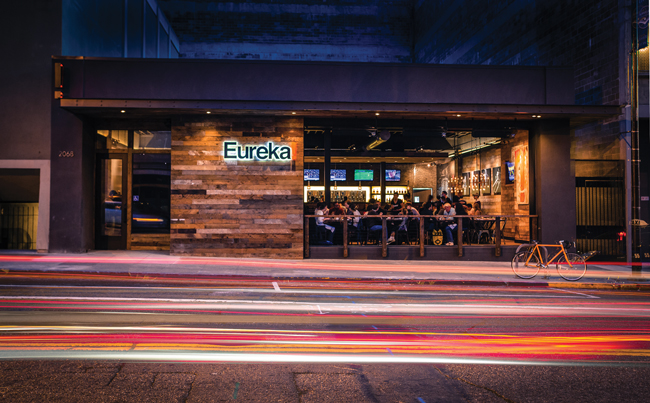 Activating the streetscape. As seen with European and Latin American sidewalk patio culture, activating the streetscape enlivens the neighborhood and intrigues potential visitors. In urban areas, incorporating this gesture solidifies the restaurant's brand awareness and allows the establishment to be an active participant and contributor to the community. Additionally, with fierce competition from online delivery and on-demand services, patrons are now seeking more experiential environments when choosing a restaurant.
Image courtesy of Scott Barnett
Communal tables and areas. By incorporating communal seating into the design, we protect the client's bottom line by maximizing the use of space while also accommodating the modern patron's desire for a more social restaurant experience. The Lark, an upscale restaurant in the heart of The Funk Zone, boasts a communal dining table in the front bar area where patrons can dine together collectively, enhancing a sense of community. Image courtesy of Erin Feinblatt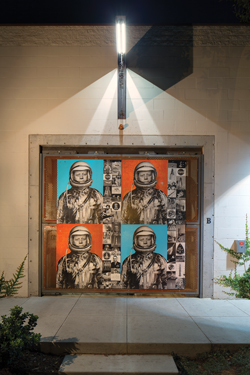 Local art. Tasked with converting a rundown block in a former fish-packing district into a hub for food, wine and community called The Funk Zone, it was important for us to incorporate work by local artists and create an alluring destination for visitors and locals alike. We commissioned local artists (including Dan Levin, whose mural is pictured) to adorn operable fences and gates, which enclose the property and allow for occasional private events, with their works to enhance the venue's decor. The art featured on these enclosures rotates so that a variety of artists have the opportunity to showcase their work. By creating an Instagrammable backdrop, we bolstered exposure for both the artists and the venue. Image courtesy of Erin Feinblatt