Animal-themed cafes continue to grow in popularity across the globe, as part of an overall trend in immersive experience spaces and restaurants.
This month, the ChikuChiku Café (Hedgehog home and cafe) opened in Tokyo.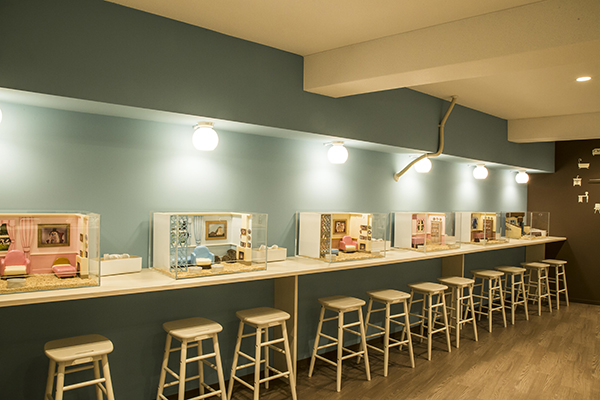 A timed admission allows guests to enjoy self-service coffee and tea in a space where they can also pet and take pictures with hedgehogs as the animals frolic in custom-made, dollhouse-like scenes.
The whimsical space includes a mix of warm neutral and soft pastel colors. An elevated hedgehog play area sits at the center of the cafe. This serves as the hedgehog "city center" where the animals can take walks and interact with each other.
Along opposite walls, light wood bars and stool-height seating provide a view of the glass cages outfitted (there are 10 variations in all) that include dining rooms, bedrooms, bathrooms, a garden, a classroom and a "Japanese-style room," per a release.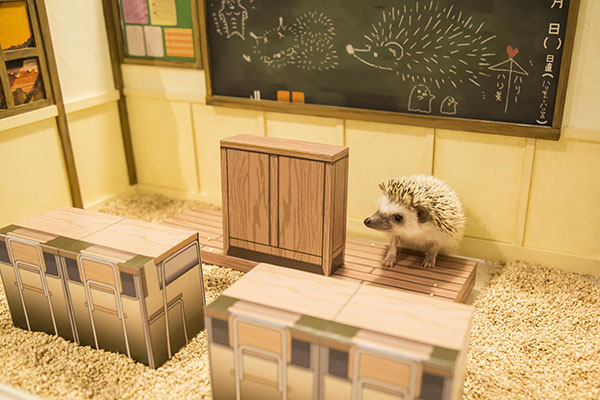 The ChikuChiku Café plans to swap out the hedgehog rooms to keep it fresh and provide new photo-ops for patrons.