Located in Milwaukee's Historic Third Ward, The Outsider, which opened in June, is a 164-seat rooftop bar and lounge with open-air seating located on the ninth floor of The Kimpton Journeyman hotel.
New York-based Warren Red's design blurs the lines between indoor and outdoor spaces. The bar features a circular layout and boasts uninterrupted views of Milwaukee's skyline.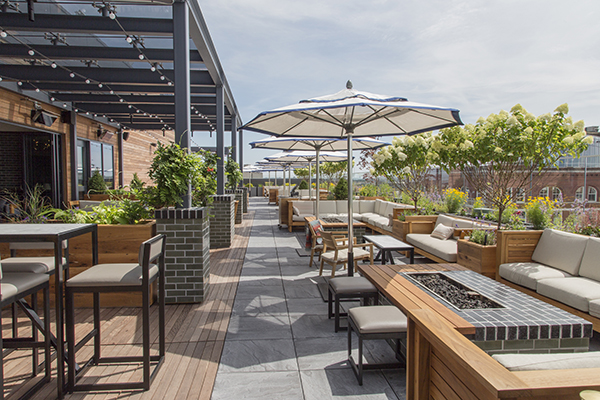 Full-height accordion glass doors open from the 2,011-square-foot indoor bar to a 3,960-square-foot landscaped terrace. "It was important that the rooftop space lend itself to lazing about on weekend afternoons," says Dieter Cartwright, principal of Warren Red. "Comfort, warmth, welcome and hospitality were all key. However, the style of furniture, finishes and care that [the team] took in the details is worthy of a high-end venue."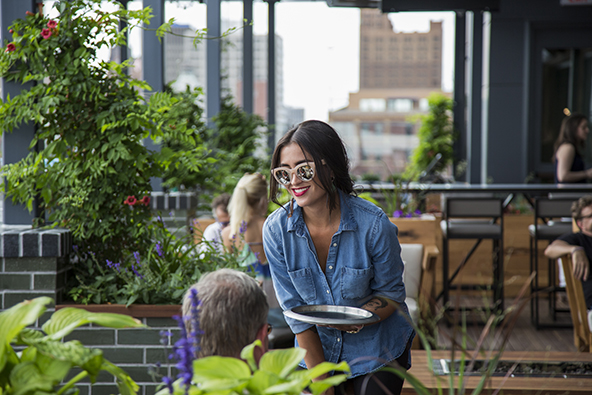 The circular design also creates a sense of flow. The space has no dead ends, so on busy nights, guests won't feel trapped. Wait stations are positioned at key intervals. A wet bar can be set up in the outdoor area for events or to offset wait times.
The rooftop's open space is comprised of the following zones: private party areas on each end, loose furniture along the eastern edge, an open area with the shuffleboard court where an outdoor cinema can be staged, a section of high and low tables with a sofa that serves to bridge the inside and out during warm weather, and a series of fire pits with built-in banquette groupings and plants located along the southern edge of the building.
A key challenge for the design team was to make the space open and active but also provide enough indoor space to make the lounge profitable during Wisconsin's long winter months.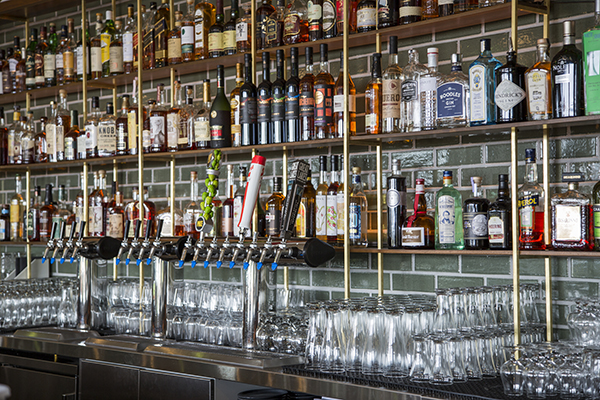 Utilizing materials that drew inspiration from the neighborhood, the space includes glazed brick and painted metal as well as walnut and brass. The ceiling references the painted steel awnings that line the neighborhood streets below.
Photos courtesy of the Kimpton Journeyman