The ONE Group Hospitality, Inc. opened its 14th STK restaurant in the heart of Denver's LoDo District, within walking distance of many of the city's top amenities.
"STK Denver's design represents the evolution of the brand," says Celeste Fierro, senior vice president, The ONE Group. "We departed from our original look with the omission of our signature horns and fireplace. In its place, Denver highlights a contemporary design featuring geometric sconces, neon signage, and art pieces from Jenny Liz Rome, Elisabeth Freriksson and Irmak Akcadogan.
The Denver location retains the mix of modern, upscale steakhouse and trendy DJ-driven lounge. Designed by ICRAVE, the 7,000-square-foot space seats 275 and features an all-new take on the chain's signature banquette seating. "The evolved format features the 'Ferrari' of restaurant banquettes, with crème leather seating modeled after the bucket seats of a 1950s-era European sports car," says Fierro. "New walnut tables take the place of the traditional rosewood design [of previous locations]."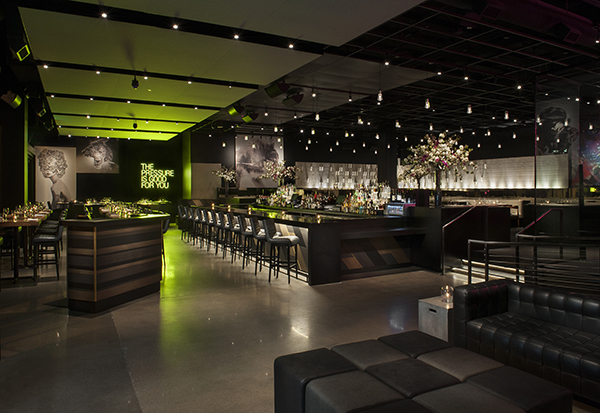 STK Denver's menu is a mix of STK's signature item and dishes created exclusively for Denver by local Executive Chef William Tuggle and his team.
Photos by Ryan Forbes of Avablu.com