Solutions Center
Categories:
Details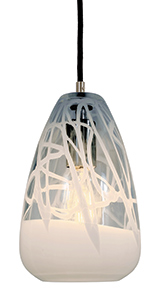 JESCO Lighting Group's line of PD 412 LED Pendants features hand-blown, teardrop-shaped clear glass shades with white drizzles that create visually interesting lighting effects in interior spaces. Each pendant suspends via a black cloth-covered electrical cable. The pendants measure 91/2 inches high by 6 inches in diameter. A socket set comes with a braided black field-cuttable nylon cord, low-profile canopy, adjustable shade holder and E26 lamp socket. 
Details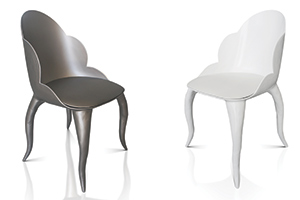 The design of this chair draws its inspiration from flowers and features an organic shape. The chair comes in two different sizes, making it suitable for use in dining rooms and in other applications. Available finishes include natural-aged fiber glass, bronze, gold and lacquer. 
Details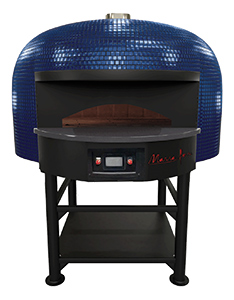 This pass-thru rotating brick oven can accommodate two chefs working at once. The unit's dual forced air burners cook pizzas in 90 seconds or less, per the manufacturer. The unit's proprietary refractory bricks facilitate heat absorption and retention as well as consistent cooking. A touchscreen user interface controls oven temperature, deck rotation speed and auto on/off. 
Details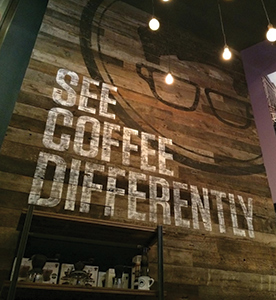 This line of wall coverings comes from the skins of reclaimed white pine floor joists. Planks come in various lengths and widths and are available by the square foot. One side displays the rustic, original patina, and the other side is smooth for application. 
Details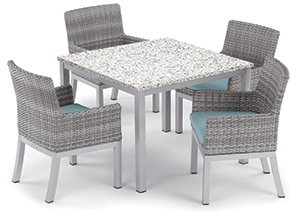 This line of dining and bar seating includes an armchair, side chair and barstool. The chairs feature powder-coated aluminum frames and a variety of cushion options. 
Details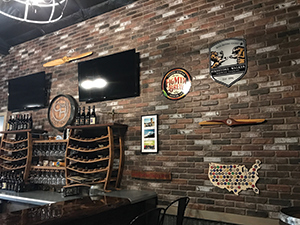 Simple Walls' Faux Brick walls are targeted toward the DIY market and made from 100 percent recycled materials, including cardboard, newsprint and wood chips. Designed for indoor use only in lightweight applications, they can be glued, stapled or screwed directly to the wall. DTLA (pictured) is finished using UV digital printing. Available in 14 colors as well as a paintable option. Sections measure 261/4 inches tall and are 43 inches wide. 
Details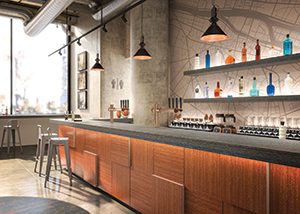 Adding a durable acrylic resin to beech hardwood, TorZo Surfaces has created a sustainable surfacing material that can be used in furniture design, interior finishes and wall cladding, among other horizonal and vertical applications. RayFleck is available in eight colors, including natural.