rd+d's May/June print issue starts the conversion on trends, strategies and solutions shared by six prolific restaurant designers.
Hungry for more insights, opinions and expertise from members of rd+d's 2016 Designers Dish! team and their studios? Watch our webcast, Designers Dish, Live!, on demand, where we brought the conversation about the hottest restaurant design trends, inspirations and challenges, as well as keys to forging great designer/client relationships, straight to you. We served up a unique opportunity to hear directly from, and pose your questions to, three prolific, creative and experienced restaurant designers.
Join moderator Dana Tanyeri, rd+d senior contributing editor, for an informative, insightful hour of dishing and discussion.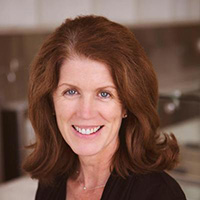 Moderator
Dana Tanyeri
Senior Contributing Editor
rd+d Magazine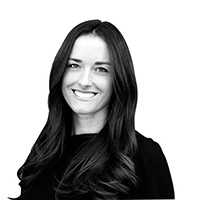 Panelist
Meagan Hurst
Senior Designer
Studio McCormack, Costa Mesa, California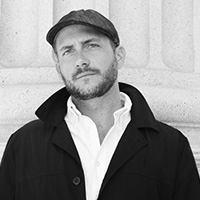 Panelist
Robert Polacek
Chief Creative Officer & Partner
Puccini Group, San Francisco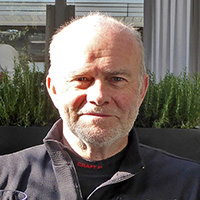 Panelist
David Shea
Owner, Creative Principal
Shea, Inc., Minneapolis
Meagan Hurst
Meagan is senior designer at Studio McCormack and is an integral part of their collaborative design team. Upon graduating from UCLA in 2006 with a Master of Architecture degree, she began her experience in the hospitality industry at a southern California design firm specializing in restaurants. In 2009 she became the third team member of the newly formed interior design firm, Studio McCormack and has overseen the design of such projects as Hanalei Bay Resort, Matchbox, the Ritz Prime Seafood and Pizza Nova. She is a NCIDQ certificate holder and is a Registered Interior Designer in the state of Nevada. Meagan was honored by Boutique Design as a member of the 2013 "Boutique 18."
Robert Polacek
With a diploma in architecture, Rob heads up Puccini Group's Design Studio and has helped the firm create countless sophisticated, chef-tailored restaurants across the globe for the past 15 years. Recognized for his ability to understand the interactions between the user and the built environment, he creates aesthetically and functionally successful spaces. His extensive experience allows him to navigate the challenges of complex projects while finding solutions that bridge the connection between owner and brand. He has designed projects for clients including Four Seasons, Kimpton Hotels, Sheraton, Fairmont, Omni and Westin Hotels.
David Shea
As founder of Shea, Inc., David has played an influential role in the development of major architectural designs in Minnesota, throughout the country, and abroad. He founded Shea, Inc. in 1978 with a focus on full integration of interior design and architecture and has grown the firm to more than 35 employees with expertise in architecture, interior design and marketing communications. His philosophy is to approach each project fresh, listen carefully and respond with appropriate design solutions. As principal creative director on most Shea, Inc. projects, he has been directly involved in the design of over 400 retail, hospitality and office projects. Clients include Macy's, J. Alexanders, Spoon and Stable, Eastside, Burger Burger, and OneTwoThree Sushi.
Sponsored by: