A FREE Webcast:
Food Hall Design
Thursday, April 20 at 1:00 PM (Central)
Fears of the death of the food hall model due to the pandemic were thankfully misguided. In fact, according to research by commercial real estate giant Cushman & Wakefield, not only did 80% of US food halls stay open during the pandemic, many more are launching. A successful food hall not only depends on finding the right location and mix of vendors, but the right design. In this hour-long webcast, we will speak with designers and developers who will share best practices in designing food halls.
FCSI members and certified foodservice professionals may earn a continuing education unit by registering and viewing the webcast and then completing a short quiz.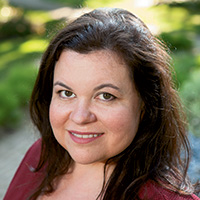 Moderator
Rebecca Kilbreath
Editor in Chief
rd+d Magazine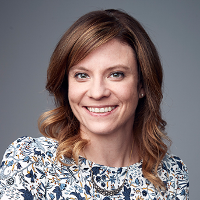 Panelist
Samantha Bennett, AIA, NCARB
Associate Principal
Cooper Carry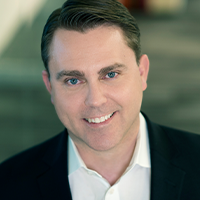 Panelist
Jay Coldren
CEO, Development
Time Out Market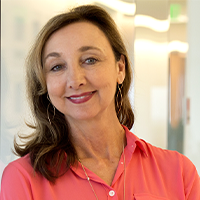 Panelist
Dana Foley, RID
Design Director, Senior Associate
Gensler
Panelist Bios:
Samantha Bennett, AIA, NCARB
Samantha Bennett (Sam) received her Bachelor of Arts in Architecture from Clemson University. While at Clemson she studied abroad in Barcelona, Spain, where she first found her passion for architecture and design and the impact it can have on the urban environment. She graduated Clemson with honors and was also a member of AIAS, National Society of Collegiate Scholars and Golden Key. After graduation, she joined the Cooper Carry team in Atlanta where she worked on retail, residential and urban planning and design projects. She transferred to the DC office and continued to broaden her architectural experience through the design of multifamily, hotel and government projects. She was also involved with the internal CAD and Revit development group and participated on the company's Steering Committee. Samantha was elevated to Associate Principal in 2021.
Samantha received her Master of Architecture from Virginia Tech. After graduating she worked for Karn Charuhas Chapman and Twohey, where she worked on embassy design through OBO and the State Department for Bucharest, Romania, Belgrade, Serbia and Malabo, Equatorial New Guinea. Following this experience, she continued to grow her portfolio at Cooper Carry as an independent design contractor, as well as project manager for Studio 3877. Her portfolio includes hotel renovation projects all over the US, single and multifamily residential projects, and a number of restaurants in the DC area.
Jay Coldren, COO, Time Out Market
Jay Coldren joined Time Out Market as Chief Operating Officer of the Americas in 2021 and in 2022 was promoted to Time Out Market Co-CEO Development. In this role, Jay is leading the global expansion of Time Out Market and is responsible for new locations, investment, initial curation and site development.
Jay brings more than 30 years of hospitality experience spanning the restaurant, boutique hotel, and gourmet retail segments, and a strong background in development and expansion. Most recently, he served as the Executive Director of Hospitality for Streetsense, a creative consultancy in Washington, DC, where he developed a global hospitality practice advising clients such as KSL Hotels, Marriott International, and Live Nation. Prior to this, he served as the Global Brand Leader for EDITION Hotels, overseeing development and expansion; Managing Director for North American operations of the iconic gourmet retailer Dean & Deluca; and leadership roles at extraordinary properties such as the Michelin Three-Star Inn at Little Washington, The Inn at Loretto, The Claremont Resort and Spa and more. Jay has also worked as an independent restaurateur, co-owning and operating restaurants in Santa Fe, NM, Baltimore, MD, and Washington, DC.
Dana Foley, RID
Dana Foley is a Gensler's Food + Beverage Industry Expert. A licensed interior designer with over 30 years of experience in interior architecture and interior design, she provides connective design leadership to our retail, food and beverage, hospitality interiors and mixed-use projects. A true visionary, Dana excels at showing and understanding client perspectives in the creative process. Her diverse cadre of expertise includes restaurant and hospitality design, healthcare design, and domestic and international retail and commercial projects. With such a rich portfolio, she strives to harmonize architecture and interior design. Dana is a firmwide resource, accomplished in the art of thoughtful, thorough storytelling through design. She received her Bachelor of Interior Design from The University of Texas in Austin.
Sponsored by: