A FREE Webcast:
Restaurant/Retail and Other Hybrid Spaces
Tuesday, July 19 at 1:00 PM (Central)
In this hour-long webcast, rd+d hosted a roundtable discussion on how the line between retail and restaurants has blurred. Indeed, the line between almost everything has blurred as grocery stores are filled with restaurants and bars, cafes are popping up in every kind of retail setting, c-stores are adding fast food outposts and restaurants are adding retail areas. The panel covers the trends, the challenges, and discuss their favorite hybrid mashups.
FCSI members and certified foodservice professionals may earn a continuing education unit by registering and viewing the webcast and then completing a short quiz.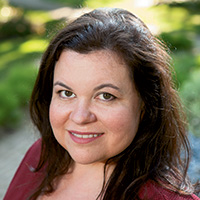 Moderator
Rebecca Kilbreath
Editor in Chief
rd+d Magazine
Panelist
Lisa Chung
Design Director
Gensler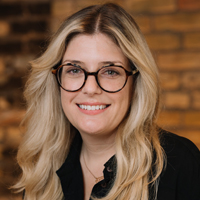 Panelist
Cori Kuechenmeister
Director of Design, Senior Asociate
Shea Design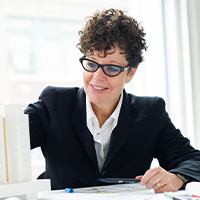 Panelist
Nancy Ruddy
Founding Principal
CetraRuddy Architecture
Panelist Bios:
Lisa Chung
Lisa Chung, LEEP AP, RID, is a design director in Gensler's Chicago office. With nearly 20 years of experience, Lisa leverages her deep global hospitality experience to add value to her projects which span verticals, from workplace to healthcare. She is passionate about blurring the lines between disciplines, demonstrating how hospitality design strategies can be applied to other disciplines in order to create the best user experience. Lisa has worked at various established firms, specializing in hotels, casinos, restaurants, and entertainment venues.
Cori Kuechenmeister
Cori joined Shea in 2005 with several years' design experience and has risen to design director, specializing in consumer environments in retail, restaurant and hospitality, touching every project that passes through the Shea doors. Her portfolio includes award- winning design work for James Beard chefs, as well as a variety of projects ranging from concept development, refresh, and design for clients such as Interlachen Country Club, Marriott, Centro, Barrio, and more, many of which have won awards and gained national attention. Her passion for hospitality design, creating experiential spaces where people want to spend time, is unmatched in the industry, and her drive and capabilities ensure that every proejct far surpasses any expectations.
Nancy Ruddy
Nancy Ruddy co-founded CetraRuddy in 1987, and serves as our firm's Executive Director of Interior Design. She has directed program development and strategic planning for more than 20 million square feet of architectural and interior design work, leading a team of skilled professionals to produce highly original, custom solutions for commercial, residential, cultural, and educational clients.
Sponsored by: