A FREE Webcast:
The Future of On-Premises Dining
Tuesday, August 4, 2020 at 1:00 PM (Central)
The COVID-19 pandemic has forced restaurant operators to re-think every aspect of their business but none more so than the dining room. What steps will restaurants need to take to make patrons feel safe? How will social distancing impact dining room design? In this webcast, restaurant development + design talked with a panel of experts on what the dining room of the future may look like, what it will take to get patrons back, and how this unprecedented challenge will shape the future of restaurant dining rooms.
FCSI members and certified foodservice professionals may earn a continuing education unit by registering and viewing the webcast and then completing a short quiz.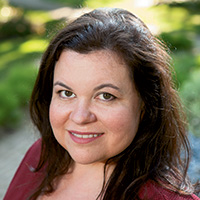 Moderator
Rebecca Kilbreath
Editor in Chief
rd+d Magazine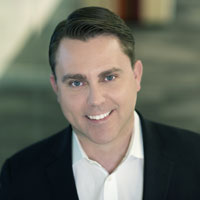 Panelist
Jay F. Coldren
Streetsense, Managing Director
Hospitality and Eat + Drink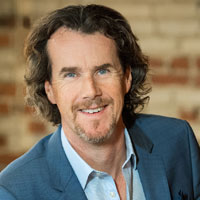 Panelist
Ed Doyle
President
RealFood Hospitality Strategy and Design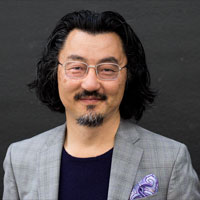 Panelist
Justin Hill, AIA, LEED AP
Principal
MG2
Panelist Bios:
Jay F. Coldren
With more than 25 years of hospitality experience spanning the independent restaurant, boutique and branded hotel segments, Jay Coldren brings his wealth of front-line customer service expertise and organizational capabilities to the Hospitality and Eat + Drink disciplines at Streetsense.
Recently, Mr. Coldren served as the Global Brand Leader for EDITION hotels, overseeing the development and expansion of this unique partnership with boutique hotel impresario Ian Schrager. Mr. Coldren has been instrumental in developing the long-range brand strategy, defining the operating and business models, conducting design and operational reviews of the hotels in development, and landing key F&B partnerships for the brand – delivering the highest total RevPAR of any Marriott property and three of the highest grossing F&B outlets in their portfolio. In addition, he has served as the Managing Director for the iconic specialty food retailer Dean and DeLuca. There he developed the organizational infrastructure for new store expansion, designed new concept market stores and increased the direct channel operations by more than 25%.   
His past experience also includes leadership roles at extraordinary hospitality properties that include the double Five Star, double Five Diamond Inn at Little Washington, The Inn at Loretto, The Claremont Resort and Spa, La Mansion del Rio, and The Inn of the Anasazi. Mr. Coldren has also worked as an independent restaurateur, co-owning and operating restaurants in Santa Fe, NM, Baltimore MD, and Washington, DC.
An alumnus of the Academy of Art College in San Francisco, Mr. Coldren also holds a degree from American University in Washington, D.C.
Ed Doyle
With more than 35 years of hospitality experience, Ed has worked in some of the finest kitchens and foodservice operations across the industry, including a long list of award-winning and nationally recognized hotels and restaurants. A graduate of the Culinary Institute of America, his culinary accomplishments have received equal attention with features in Food and Wine, Restaurant Business, and Food Arts magazines. A dynamic leader and original founder of the company, Ed's role at RealFood is focused on aligning his team to help achieve clients' objectives. Ed brings his extensive operational expertise and culinary skills to the broad portfolio of clients that RealFood serves, leveraging his ability to understand and articulate the vision, identifying opportunities and implementing highly effective designs and solutions.
About RealFood: RealFood is a premier hospitality strategy and design firm meeting the foodservice design, development and strategic advisory objectives of the hotel, club, institutional and restaurant segments of the global hospitality industry. Leveraging its team's combined 250 years of hospitality experience and using proprietary processes to achieve concept and design outcomes that are based in operational understanding, RealFood supports clients and partners in achieving industry-leading hospitality operations. The RealFood portfolio includes Fortune 500 companies, James Beard Award-winning chefs, world-class clubs, leading developers and operators committed to a vision of delivering differentiated experiences to their guests.
Justin Hill
An award-winning influencer, designer, and MG2's longest-tenured employee, Justin Hill, has spent nearly 30 years helping retail and food and beverage brands elevate their experiences to the next level. His deep experience in design, branding, and construction has allowed him to build meaningful, enduring relationships with a wide variety of industry stakeholders, instrumental in allowing him to hand-select the perfect teams to create successful consumer-centric environments around the world.
Both NCARB and LEED AP certified, Justin has received numerous recognitions for his work with some of the world's most popular brands, including Target, Microsoft, Nordstrom Rack, Kohl's, and Costco. He was also named one of design:retail's top retail design influencers in 2019 for his innovative approach and ability to continually inspire others in the industry.
With an aptitude for synthesizing varying ideas, details, and thoughts to create a uniform, cohesive path forward, Justin's leadership and broad perspective across different markets enable him to design unique solutions found nowhere else. Inspired by culinary creations and an inquisitive lifestyle, you'll often find Justin wiling away the hours experimenting in the kitchen or absorbing the latest Masterclass offering.
Sponsored by: