Following the unveiling of our 2nd annual rd+d Awards, join a panel of the winners to understand their challenges, inspirations and solutions to designing an award-winning restaurant.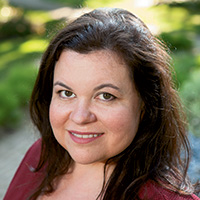 Moderator
Rebecca Kilbreath
Editor-in-Chief
rd+d Magazine
Panelist
Michael Pandolfi
Studio Director and Senior Designer
Jeffrey Beers International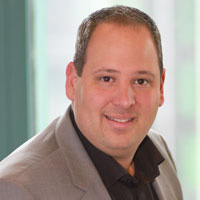 Panelist
Anthony Ricciuti, RA, OAA, NCARB
Vice President
NORR, LLC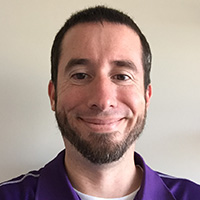 Panelist
Michael Stone
VP of Construction
Tijuana Flats
Michael Pandolfi
A licensed architect, Michael brings over 20 years of professional experience to Jeffrey Beers International. In his 15+ years at Jeffrey Beers International, Michael has worked on a wide array of projects, including the Renaissance New York Midtown Hotel, Gotham Market at The Ashland in Brooklyn and multiple hybrid sports-entertainment complexes across the country for The Cordish Company. Michael's current projects include several restaurants for Princess Cruises and the first ever Hell's Kitchen restaurant for Gordon Ramsey at Caesars Palace in Las Vegas. Michael holds a Bachelor of Architecture from the NewYork Institute of Technology.
About Jeffrey Beers International: Founded in 1986 in New York City, Jeffrey Beers International (JBI) is a globally recognized leader in hospitality architecture and design. The full-service design studio combines an artist's sense of craft and exploration with an understanding of the client's vision, producing engaging social spaces that are simultaneously successful businesses. The 45-person team creates gathering spaces that transcend trends and celebrate culture, life and people through design.
Anthony Ricciuti
Anthony has been with the organization since 1998. He has a comprehensive background in design and architecture, project management and business development for multiple market sectors including sports and recreation, automotive, manufacturing, retail and hospitality.
He is a passionate, hands-on leader and has been involved in every aspect of NORR's growing portfolio of retail, restaurant, and hospitality projects from schematic design through contract documents, including code analysis, evaluation of construction systems, material selection and construction administration.
Anthony is a Registered Architect in both the US and Canada with a Masters of Architecture degree from Lawrence Technological University. He is a member of the National Council of Architectural Registration Boards (NCARB) and a member of International Council of Shopping Centers (ICSC).
Michael Stone
A graduate of the University of Central Florida and Camtech School of Construction, Michael has over 20 years of experience in the construction industry, with 10+ years focused on restaurant construction specifically.
Michael has served as Vice President of Construction at Tijuana Flats since 2006. In his role, he is responsible for overseeing the construction of new stores, remodeling projects, expansions, and new designs, and has completed over 80 store openings across seven states since joining the Tijuana Flats team. Additionally, Michael currently oversees 100+ existing Tijuana Flats facilities in multiple markets. When he's not leading the construction team, you can find him playing soccer with friends and spending time with his family including his wife of five years, Dr. Katrina Stone, two sons Geoffrey and Michael, and two dogs.
Sponsored by: