Sustainability is no longer a trend, it's part of how restaurants are designed and built. In this hour-long presentation, we explored case studies of restaurants that have pushed the envelope in terms of sustainability and look at how design impacts ongoing operations.
Join moderator Rebecca Kilbreath, rd+d editor-in-chief, for an informative, insightful hour of discussion.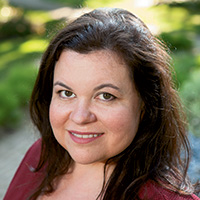 Moderator
Rebecca Kilbreath
Editor-in-Chief
rd+d Magazine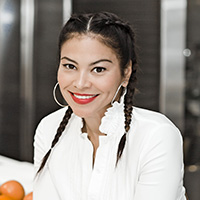 Panelist
Shannon Allen
Owner
grown restaurant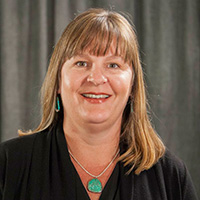 Panelist
Paula Owens
Purchasing and Sustainability Manager
Ted's Montana Grill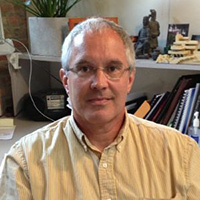 Panelist
Joseph Vajda
Principal, AIA, LEED AP BD+C
Aria Group
Shannon Allen
Shannon is the creator of grown and resident mom-on-the-go. Shannon lives in Miami with her husband, Ray Allen (two-time NBA champion) and their five children. grown's restaurant concept evolved from her television show, The Pre-Game Meal, inspired by 18 years of preparing optimal game day meals for her husband. The show featured professional athletes and chefs preparing healthier versions of tailgate food in hopes of inspiring soccer moms and sports fans alike to embrace a healthier diet & exercise. The Allen's are passionate advocates for research for a cure for Type 1 Diabetes in honor of their seven-year-old son, Walker. Shannon, Ray and their family devote their time and efforts to raise the level of awareness of T1D and its symptoms and are committed with purpose, passion and dedication to prevailing in the fight against this potentially life threatening disease.
Paula Owens
Paula is the Purchasing and Sustainability Manager for Ted's Montana Grill. Ted's was founded in 2002 on the belief that you could build a successful business while still preserving the natural world around us and Ted's has been "going green" ever since.
From composting and recycling, to energy efficient lighting and solar power, to waterless urinals, and conversion of spent grease to bio-fuels, Paula oversees these and the many other sustainability efforts of the 45 Ted's locations nationwide. Her dual role as Purchasing Manager helps support the company's sustainability efforts by selecting vendors/suppliers who share their passion for the environment and by selecting sustainable and ecologically friendly products.
Owens started her career in the restaurant industry in 1993, working her way up from server to General Manager, and finally to Director of Operations at her previous company. She joined Ted's in 2011 bringing over 15 years of experience to the Ted's support team.
Joseph Vajda
As a Principal, Joe provides overall leadership to the firm on matters of construction, technology and sustainability and he communicates his knowledge to all the studios. Whether he is providing hands-on assistance or serving as an advisor, he provides Aria Group with a firm foundation of technical understanding and ecological efforts. To that end, Joe focuses on implementing office wide quality control procedures and standards as well as the technical education of the staff. This includes IDP efforts for interns, NCIDQ exam-related seminars for designers and acting as the liaison between the office Green Committee and Principals. It is this high regard for thorough documentation, diligent construction administration and interest in conservation which has helped fuel Aria Group's reputation and growth since the start of the firm.
Within his studio, Joe has managed the development and growth for a number of national, multi-unit clients as well as working with independent restaurateurs. Joe also oversees numerous international projects with locations as diverse as the Middle East, Mexico, Canada, Puerto Rico, Panama, Costa Rica and South America. In 2009, Joe also became a LEED© Accredited Professional and has completed two LEED Certified Gold projects for the firm.
Joe is a member of the American Institute of Architects, the Construction Specifications Institute, and the National Fire Protection Association and he has served as a board member on the Hammond Historic Preservation Commission where he wrote numerous articles on technical issues for the newsletter. He currently serves as the Vice-President of the Plan Commission, President of the Board of Zoning Appeals and is a contributor to the Comprehensive Community Master Plan design charette, all for his hometown community. Joe is also a past member of Vistage, an executive organization that meets monthly to discuss business strategies, best business practices, leadership styles, and other leadership training topics to enhance decision making and business performance.
Joe received his Bachelor of Science with Honors in Construction Technology from Purdue University in 1987. He previously worked at Bernheim & Kahn Architects in Chicago where he met his future partners Walt and Jim. He received his architectural license in 1995 and is one of 400 architects in the City of Chicago to be self-certified.
Sponsored by: