From the clanging of pots in the back of the house to the clinking of wine glasses in the dining room, hitting the right acoustical note is essential to setting the mood in restaurants of all types. In this hour-long webcast, our panel of experts addresss best practices, how to avoid common mistakes, provided real-world examples and answered audience questions.
Join moderator Rebecca Kilbreath, rd+d Editor in Chief, for an informative, insightful hour of discussion.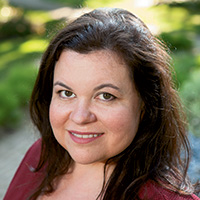 Moderator
Rebecca Kilbreath
Editor in Chief
rd+d Magazine
Panelist
Rick McCormack
President
STUDIO McCORMACK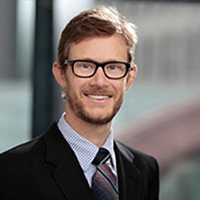 Panelist
Ethan Salter
Principal Consultant
Charles M. Salter Associates, Inc.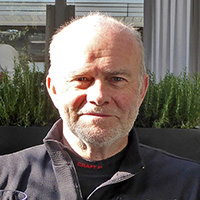 Panelist
David Shea
Founder
Shea, Inc.
Rick McCormack
As president of STUDIO McCORMACK, Rick oversees a staff of eight amazing people and together they have created inspiring designs for companies like Yard House, BJ's, Matchbox, MGM, Wood Ranch and Seasons 52. His current dream project is the refreshing of Case Study House #25 – the Frank House in Long Beach, CA. Prior to running his own company Rick was head of design for the Cheesecake Factory for over 13 years where he was responsible for overseeing the creation of more than 150 restaurants nationwide. With almost 40 years of experience, Rick is an expert at the hows and whys of restaurant design.
Ethan Salter
Ethan is a member of the generation that has a profound respect for the environment and therefore views noise control as a quality of life issue. Ethan became the first LEED accredited professional at his firm in 2006, enabling him to link acoustics to the new sustainable design paradigm. His notable project work includes the SPUR Urban Center, the David Brower Center in Berkeley, Terrazzo in Nashville, the J.W. Marriott Starr Pass Tucson Resort and Spa, Ghirardelli Square Fractional Ownership Residences, CSU Monterey Bay Library, as well as the Sacred Heart School Science and Student Life Center and Marin Country Day School.
David Shea
David has played an influential role in the development of major architectural designs in Minnesota, throughout the country and abroad. He founded Shea, Inc. in 1978 with a focus on full integration of interior design and architecture and has grown the firm to more than 35 employees with expertise in architecture, interior design and marketing communications. His philosophy is to approach each project fresh, listen carefully and respond with appropriate design solutions. As principal creative director on most Shea, Inc. projects, he has been directly involved in the design of over 400 retail, hospitality and office projects. Clients include Macy's, J. Alexanders, Spoon and Stable, Eastside, Famous Dave's, Butcher and the Boar, and OneTwoThree Sushi.