Tim Hortons opened its first location in China in the country's largest city, Shanghai.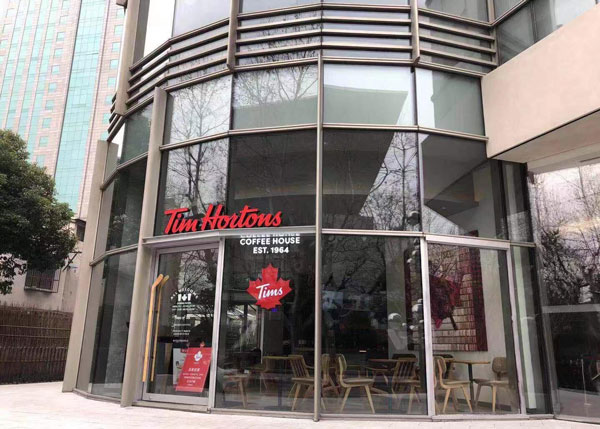 Tim Hortons first restaurant in China.
Overall, the menu and design lean into Tim Hortons' Canadian roots as even the design of the floor tiles is inspired by the image of maple leaves scattered on the ground in autumn. The restaurant also features a lot of Canadian-inspired red and plaids as well as maple leaf artwork. A hockey stick door handle to pays tribute to Canada's well-known love of the game.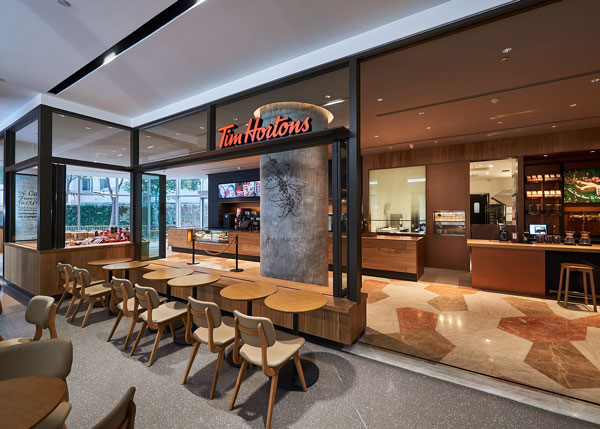 The menu features many standard Tim Hortons items, including the chain's Double Double coffee but also offers an assortment of new food and beverage items unique to the China market, including expanded tea offerings and Maple and Hazelnut flavored coffee and espresso drinks. Other flavor tweaks include the addition of a salted egg yolk flavored Timbit (the chain's answer to donut holes). Lunchtime offerings include basil chicken, and beef and roasted zucchini salad.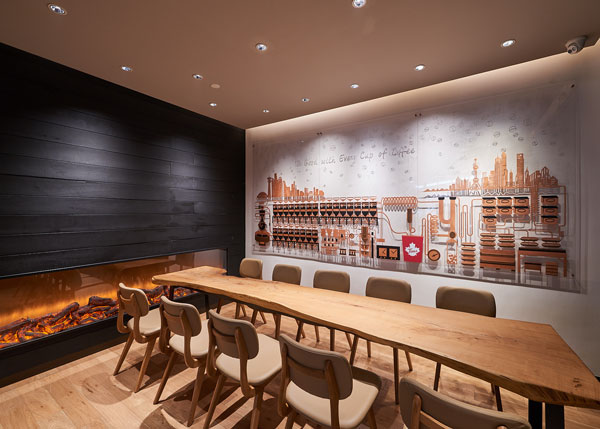 Tim Hortons, part of Restaurant Brands International, now has more than 4,800 locations in Canada and around the world including the United States, Mexico, Europe, the Philippines and the Middle East.