Atlanta-based McAlister's Deli is rolling out a new prototype restaurant and brand updating in Atlanta in September focused on families and community engagement.
Based on rigorous customer research, and done as part of a larger commitment by parent company Focus Brands Inc. to invest in the future of its restaurants, the new McAlister's prototype will reflect the finding that guests view McAlister's as a community gathering place.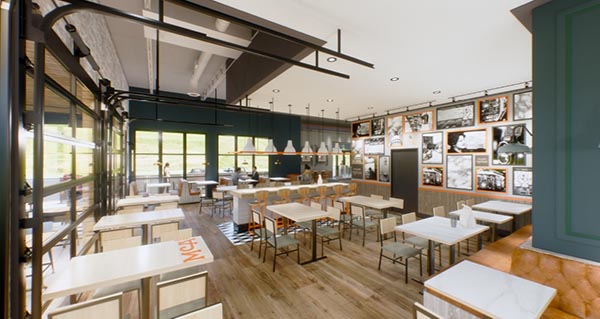 McAlisters Dining Room
The new design will have an open look and feel, featuring a community table that can seat large groups to encourage get-togethers and neighborhood connections. There will also be a community-themed mural and photo wall highlighting neighborhood patrons and landmarks, unique to each restaurant.
In addition to the look and feel of the restaurant, the brand is unveiling a new logo and employee uniforms. McAlister's will also roll out sustainable packaging, along with fresh menu programming dedicated to kids and families. Additionally, guests will be tapped to provide feedback on menu items and their experiences.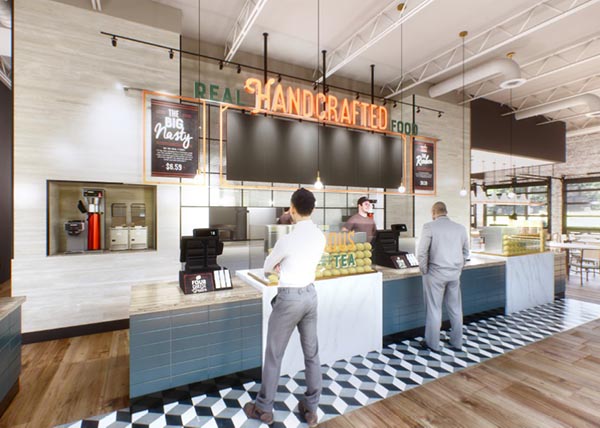 McAlisters Front Counter
"This is the first evolution for McAlister's since our brand opened its doors in Oxford, Mississippi, in 1989," says Joe Guith, president of McAlister's Deli.
The new design layout includes:
An on-the-go counter strategically placed at the front of the restaurant for easier pickup.
The brand's signature sweet tea will also be available at the front counter.
A dedicated pickup window for on-the-go orders and catering pickup.
A check-in touchscreen for the pickup window queue.
The new kids and family program elements will include:
An easy-to-follow format with information presented at kids' eye level to give them a chance to participate in the decision-making process.
Affordable, hand-crafted items with better-for-you ingredients aimed at health-conscious parents.
Custom Activity Kits designed to create new shared experiences that can extend mealtime. Filled with games and thought starters that span several age ranges, the intent is for the entire family to enjoy the interactive kits.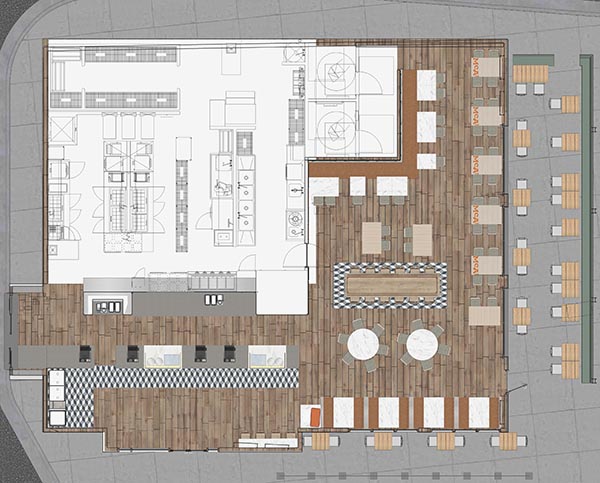 McAlisters Floor Plan
The new kids and family offerings launched system wide August 15.
McAlister's has more than 410 restaurants in 29 states.