Sbarro opened its first location in Uruguay in partnership with Retail Uruguay Group, headquartered in Montevideo.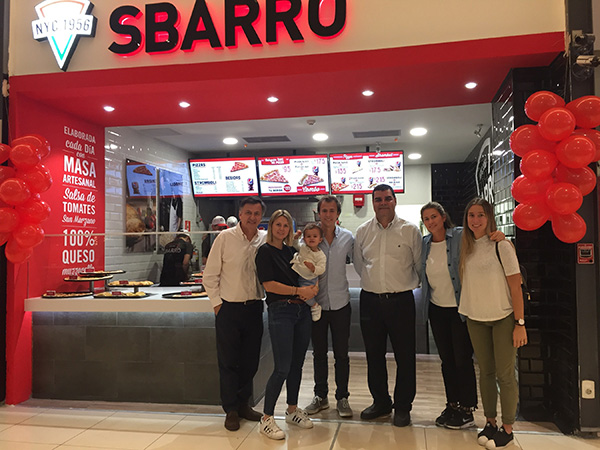 The Retail Uruguay Group celebrates the opening of their first Sbarro location.
Earlier this year, Retail Uruguay Group signed a multi-unit development agreement with Sbarro to build five Sbarro and two Pizza Cucinova restaurants in Uruguay over the next five years.
"We are excited to join with Sbarro and build the brand in Uruguay," says Armando Torres, president of Retail Uruguay Group. "Uruguayan consumers are heavy users in the Pizza category, and we're excited to offer pizza by the slice, which is a new way to enjoy the product."
Sbarro has more 600 restaurants across 26 countries.