As more fine-dining chefs look for alternative revenue streams to offset narrowing profits, they're exploring casual concepts. Partners Tony Priolo and Ciro Longobardo of Piccolo Sogno in Chicago have become part of this group with the opening of Nonnina, a new full-service Italian restaurant featuring homemade pastas helmed by Executive Chef/Partner Chris Macchia, and the adjacent Nonnina To Go, offering grab-and-go counter service for quick weekday lunch or dinners.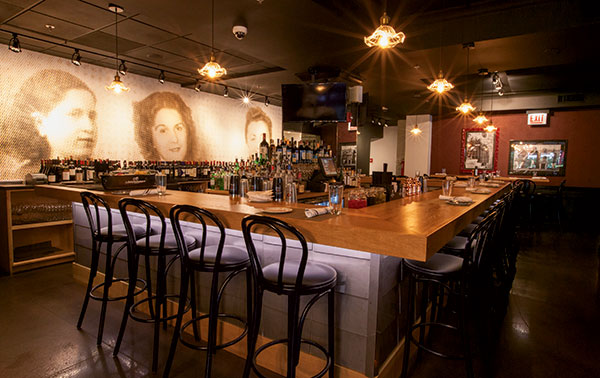 Inspired by the menu's elevated take on classic Italy, the interior design of Nonnina captures a cool Italian essence accentuated by dark, sultry elements. Appealing to the new generation of Italian diners, colors and textures like soft velvet, lace, charcoal black, sleek lacquered finishes and midnight red booths create a classic-chic ambience throughout.
The large center bar area showcases a hand-painted mural of the partners' "nonnas" highlighted by atmospheric light fixtures. Surrounding the bar, the dining area features a dark and neutral color palette and playful yet classic decor. The private dining room beams with personality, including black Andy Warhol art and a flashy neon sign.