Restaurants leverage technology and their passion to do right by the environment to adopt best practices for water conservation.
California's water crisis has dominated the news, and rightly so. But the fact remains that nearly every state west of the Rockies has experienced water shortages for a number of years. The Colorado River Basin supplies water to seven states, including California, and it has been severely compromised due to drought, overuse and urban growth. The water level in Lake Mead, which the Basin feeds, has dropped more than 100 feet, for instance. The Basin serves as the resource for water for 40 million people and 15 percent of the nation's food supply. While the California drought is expected to be short-term, the Colorado River is a longer term disaster. Water conservation has become a critical initiative for businesses and individuals alike.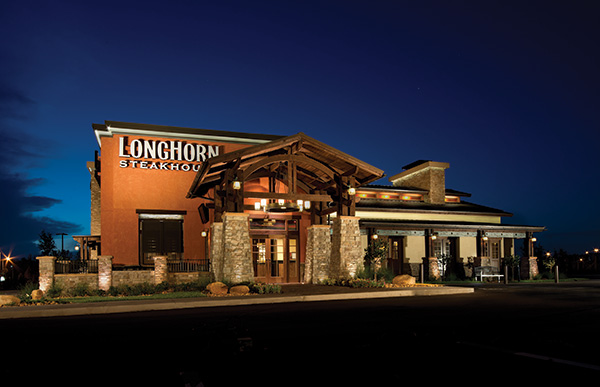 All the media attention in the West has spurred a nationwide endeavor among foodservice operators to manage water consumption in every area, from the front of the house to the back of the house. Environmental issues in general are hot buttons with consumers, and restaurant operators continue to respond. Water-consumption initiatives keep growing by leaps and bounds and, hopefully, will not only help restaurants in areas struck by drought to continue operating but also prevent water shortages in other areas of the country. To help conserve water, restaurant operators can go with the flow by replacing older equipment and technology or instituting best usage practices. Here are a few examples.
Restaurants in Santa Clara Get Government Support
In Northern California, the Santa Clara Valley Water District offers a number of programs to help restaurants conserve water as the state navigates its fourth dry year. The District recommends a 30 percent water use reduction as a reachable goal for all foodservice operations. The organization's programs can serve as a checklist for all restaurants.
For the kitchen, the District will send out free high-efficiency pre-rinse sprayers with a 1.15 gpm flow rate to replace old, inefficient valves. It will also provide rebates for operators who purchase equipment such as connectionless food steamers and air-cooled ice machines. For the dining room, restaurateurs can receive free table tents with the message "water by request" in three languages.
Old restrooms are water guzzlers. The Water District will replace old toilets and urinals with new, efficient models and pay for the installation. It will also provide free low-flow aerators for restroom faucets. While these steps benefit restaurants in the Santa Clara Valley Water District, they also serve as a valid list of solutions for any restaurant.
The Water District also offers food preparation tips for saving water. It encourages operators to thaw frozen food in the refrigerator instead of under running water and keep lids on boiling water to prevent evaporation. The District also encourages dry cleaning techniques, with a broom or mop, over spraying water. Even something as simple as fixing a leak can help; small drips add up.
When it comes to saving water, whether a restaurant company can make a large investment or a small one, every initiative helps.
Darden Has a Serious Commitment to Water Conservation
Two years ago, Darden Restaurants set a goal of reducing its water consumption by 15 percent. Rich Jeffers, the company's director of media relations, says the multiconcept operator has already exceeded that goal, with efforts having reduced overall usage by 24 percent. The keys to success across Darden's 840 Olive Garden units and 480 LongHorn Steakhouse restaurants include a combination of new technology and staff education.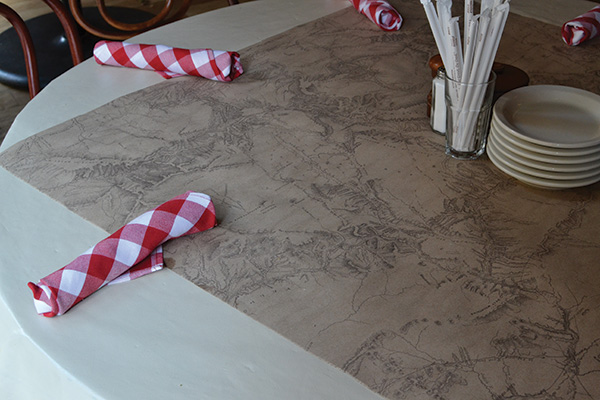 All operations now feature low-flow faucets. All Olive Garden units now use more efficient pasta cookers. "When you're cooking pasta for lunch and dinner for 363 days out of the year, you can use a lot of water," Jeffers says. Dipper wells now keep utensils sanitized with hot water when they are not in use. This saves 30,000 gallons of water per dipper well each year, he says. "When you multiply that by 840 restaurants, that's significant savings."
The old method of cleaning floors with water has been replaced by using enzymatic cleaners. "You put the cleaner down, let it dry and brush it away," Jeffers says. "There's no dragging a hose around. It's quicker and much more environmentally friendly."
Well-kept landscaping outside a unit adds to the curb appeal but also can use a considerable amount of water. For landscaped units, Darden uses drip irrigation methods for watering and has installed more eco-friendly low-flow nozzles on hoses.
Each Darden unit has a sustainability team. Millennial employees committed to sustainability represent the key players on these teams, Jeffers says. "They are interested in what Darden is doing to support the environment. We leverage that passion."
Darden looks to its suppliers to support its sustainability efforts as well. "We look across the supply chain for the impact that water usage has on production," Jeffers says. "We work with suppliers that shore up our commitment to sustainability."
In addition to improving water conservation methods in existing operations, Darden is in the process of building 20 new units this year that will all adhere to LEED water conservation guidelines as established by the U.S. Green Building Council.
Ted's Montana Grill Restaurants Have Water Conservation in Their DNA
"Ted's has an interesting approach to sustainability," says Paula Owens, the chain's purchasing and sustainability manager. "We've always believed that small things add up to big results over time. We don't set big, lofty goals that say 'we will reduce water consumption by x percent.' We operate every day with the understanding of how important those resources are to us, and we find as many ways as possible to reduce the use of those resources, whether it is water or energy or materials that come into our restaurant."
Ted's has partnered with the Bonneville Environmental Foundation in its initiatives to find solutions to water shortages as well as ways to achieve clean energy and carbon reduction. In 2013, Ted's was the first restaurant company to invest in the Foundation's Water Restoration Certificates, and it has continued that investment each year since. The certificates allow businesses to balance their water "footprint" and actually restore water to the Colorado Basin tributaries.
Owens reports that Ted's efforts have resulted in the restoration of more than 5.5 million gallons into three specific basin rivers: the Upper Yampa, Cimarron and Fraser. In 2016, the chain will invest in similar projects in the Northeast Corridor.
Ted's has installed low-flow aerators in faucets and toilets in its 46 units. It has also installed waterless urinals at 20 of its locations so far. This saves 40,000 gallons of water per urinal per year.
There are restrictions on water usage for cleaning as well. Water is carefully mixed with chemicals for the cleaning process. Not only does it save water, it reduces repairs to equipment and flooring from water damage.
Ted's has come up with a creative way to solve the issue of water consumption needed to launder linen tablecloths. Each tabletop is covered with a snug-fitting vinyl cover. On top of that is placed a sheet of recycled butcher paper that has a map of Montana in the 1800s printed on it. Staff change these with each table turn and apply a sanitizing solution to wipe down the vinyl, thus avoiding any water usage. The company has saved close to two million gallons of water in a year with the method. It takes one gallon to launder one tablecloth, Owens points out. "It you multiply each tabletop by table turns per year, that's a lot of water. Plus, we avoid dumping water waste containing chemicals, detergent and toxins down the drain."
The maps have had an unexpected consequence as well. The story the images tell has resonated with diners. "People love the map," Owens says. "It generates conversation with team members."
Like most restaurants, Ted's has a "water on request" policy for serving water to diners. If diners request bottled water, they have domestically produced products available. This policy represents another way to keep waitstaff aware of the need for water conservation and to be mindful that each small effort counts.
Owens has advice for smaller restaurants that are undertaking water conservation initiatives. "It takes time and energy to sort through the options, but it's necessary to do the research in order to avoid spending money that will achieve no return on investment. Don't be afraid of sustainability. You can do a lot of initiatives without breaking the bank. Create a culture of sustainability in each operation that results in impactful and purposeful results. If you manage daily practices, you can make an impact."