What has historically been Denny's Corporation's highest volume company-owned restaurant is back in business following a nearly year-long design refresh.
Located on South Las Vegas Boulevard, between the Casino Royale and The Venetian, the 300-seat, 50-year-old unit sports an updated interior design scheme based on the chain's Heritage prototype. It's marked by warm, welcoming interiors and a blend of Denny's heritage and Las Vegas-inspired design elements.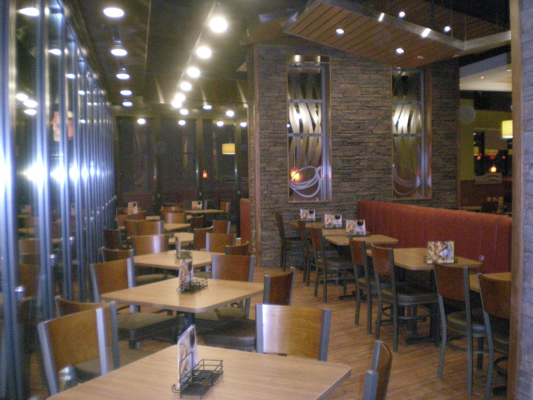 A wall facing Las Vegas Boulevard opens to expose an open-air balcony with a view of the Mirage Volcano Show and the Las Vegas Strip. The exterior also incorporates a 50-foot illuminated fork that acts as a beacon on Las Vegas Boulevard for hungry diners 24 hours a day.