September 23, 2021
---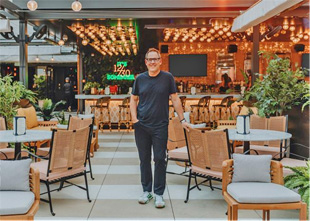 Supper Club but Make it Luxe
Justin Timberlake and Sam Fox open a destination like no other in Nashville. The Twelve Thirty Club will make its full debut at the end of September, but you can get an inside look here.
Freddy's New Openings, New Deals
Freddy's Frozen Custard & Steakburgers opened its first restaurants in New Jersey and Wisconsin earlier this year.
Daddy's Chicken Shack Spreads its Wings
Daddy's Chicken Shack partnered with architecture and design firm Harrison to evolve and scale the design as the concept grows. Here's what they're planning.
Permitting Continues to be a Problem
It's taking longer than expected to get permits and plans approved, according to 62.2% of restaurant development + design readers who participated in a survey fielded in June.
Checkers Taking Over the East Coast
Double drive-thru pioneer Checkers & Rally's signed four multi-unit deals with franchisees on the East Coast as part of an aggressive expansion plan.
The Psychology of Color
When selecting colors for a restaurant not only do they have to fit the brand but also the demographic and the psychological profile of the people you're hoping to serve.
Click here to subscribe to more e-newsletters!
You received this e-mail as a subscriber to restaurant development + design or one of its e-newsletters.

Please direct advertising questions to:
Kathy Langlois, Vice President.

Rebecca Kilbreath, Editor in Chief.

Subscription Support:
630-739-0900 (ext. 53) or e-mail Julie Pesek