July 25, 2019
---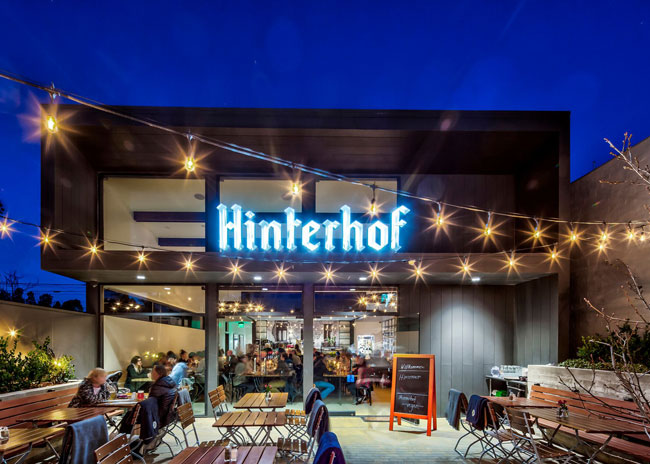 Vegan Beer Garden Opens in California
Though California and Germany both have outdoor dining traditions, the two aren't often connected. They are brought together at Hinterhof, a new Vegan beer garden located in Los Angeles.
Tim Hortons Unveils Innovation Cafe
Canadian donut chain Tim Hortons has unveiled its inaugural innovation cafe. Dubbed Tim Horton's 130 King, the restaurant represents a modern interpretation of the hockey player-inspired restaurant.
Construction Control: Five Challenges of Building a Restaurant
Building a restaurant, whether from the ground up or converting a unit, is no small feat. Hundreds of things, from the tiny to the massive, can go wrong during the course of the project, and each one has its unique challenges. Here are some of the more common challenges that project teams may encounter.
Another Broken Egg Cafe Announces Expansion Plans, New Hires
Another Broken Egg Cafe has doubled in size during the past five years, and the chain remains on a strong growth path thanks to nine new deals from multi-unit franchisees.
Taco John's to Debut New Prototype
Taco John's is using in-store promotions and menu additions to lure in guests throughout this summer to celebrate the brand's 50th anniversary. To cap it off, the chain also plans to unveil a new prototype in its home market of Cheyenne, Wy., in September.
Subway to Remodel More Than 10,500 Stores
Subway plans to remodel more than 10,500 U.S. restaurants by the end of 2020. The chain has completed nearly 1,400 remodels globally and says 900 more are underway.
You received this e-mail as a subscriber to restaurant development + design or one of its e-newsletters.

Please direct advertising questions to:
Maureen Slocum, Publisher.

Rebecca Kilbreath, Editor in Chief.

Subscription Support:
630-739-0900 (ext. 53) or e-mail Julie Pesek