A digital companion to restaurant development+design magazine
Advertisement


May 11, 2023
---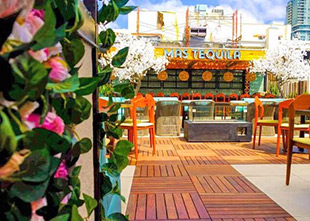 Getting the Most out of Outdoor Spaces
Outdoor seating is a boon to operators, who can boost their profit margins with more seats. Here we offer six best practices for creating flexible outdoor spaces.
Automated Pizzerias Come to Georgia
Automated pizzeria, PizzaForno, is coming to Atlanta's popular Buckhead neighborhood, with two additional locations expected to open around the Atlanta area later this month.
Is On-Premises Dining Making a Comeback?
The death of on-premises dining has been overstated — at least according to rd+d's latest pulse survey.
Beef-A-Roo Goes Modular
After more than 50 years in business, quick-service beef-and-burger franchise Beef-A-Roo is breaking into the Wisconsin market with the help of the brand's new modular container format.
Kiosks and Automated Ordering Stations
Self-service kiosks and automated ordering stations have become more commonplace in both quick-service and fast-casual restaurants. This equipment not only enhances speed of service but also adds convenience and ensures order accuracy.
Subscribe to more e-newsletters!
You received this e-mail as a subscriber to restaurant development + design or one of its e-newsletters.

Please direct advertising questions to:
Maureen Slocum, Publisher.

Rebecca Kilbreath, Editor in Chief.

Subscription Support:
630-739-0900 (ext. 53) or e-mail Julie Pesek