September 22, 2022
---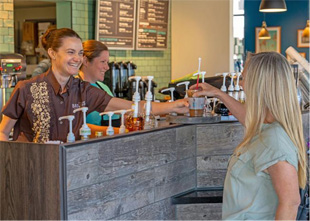 7 Tips for Reviving an Ailing Brand
In 2019, Bad Ass Coffee of Hawaii was not doing well. Here are seven best practices that Scott Snyder, the new director of operations for the coffee chain, utilized to correct course and revive the once ailing brand.
Pizza Inn Reimagines Brand
Pizza chain Pizza Inn announced a new store design, logo and updated the brand's longtime mascot, Jojo.
Rising Construction Costs
In the latest pulse survey conducted by restaurant development + design magazine, 74% of respondents said construction and material costs are substantially higher in 2022 when compared to 2021.
WaBa Grill Continues Western Expansion
WaBa Grill has announced a new development deal that will bring 20 more restaurants to Northern California from Fresno to Sacramento.
Eyes on the (Consumer) Prize
Here's how three brands are working to keep customers happy amidst massive and ongoing disruptions across technological, cultural, behavioral, economic and environmental fronts.
Subscribe to more e-newsletters!
You received this e-mail as a subscriber to restaurant development + design or one of its e-newsletters.

Please direct advertising questions to:
Maureen Slocum, Publisher.

Rebecca Kilbreath, Editor in Chief.

Subscription Support:
630-739-0900 (ext. 53) or e-mail Julie Pesek