March 12, 2020
---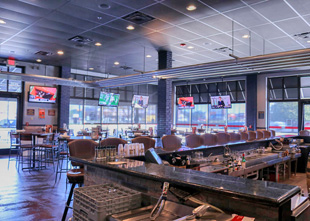 Designing for Game Day
Boombozz Pizza & Watch Bar recently renovated one of its company-owned stores. The project is meant to provide a better experience for guests coming in to watch a game and serve as a comfortable, family-friendly restaurant. This design will serve as the basis for future Boombozz stores.
A&W Opens in Historic Nevada Casino
A&W's latest opening — in the small historic Wild West town of Tonopah, Nevada, inside the Mizpah Club Casino — is part of the brand's plan to expand into smaller markets around the country.
How to Get Ahead of Permitting
The sheer number of permits required, the maze of state and local agencies typically involved, shortages and turnover in inspection and review staffing, and quirky variances by municipality can lead to a supersize portion of frustration, delays and extra costs where permitting is concerned. Here's how to get ahead of it.
You received this e-mail as a subscriber to restaurant development + design or one of its e-newsletters.

Please direct advertising questions to:
Maureen Slocum, Publisher.

Rebecca Kilbreath, Editor in Chief.

Subscription Support:
630-739-0900 (ext. 53) or e-mail Julie Pesek