Informative articles geared toward the restaurant design industry's thirst for knowledge, insights a

July 6, 2023
---
rd+d is packed with informative articles geared toward the restaurant design industry's thirst for knowledge, insights and trends. Thus, we collaborate with leading suppliers to provide you with the latest intel for developers, designers, architects and consultants to take the restaurant industry to new heights.


Create Comfortable Outdoor Dining Spaces with Shades
The FlexShade® ZIP outdoor shading system lets you add outdoor dining space without sacrificing comfort. A zipper detail is heat welded to the fabric and runs through unique side channels, which securely retain the fabric without gaps, resisting rain, wind, extreme temperatures, and insects.

Ensure Longer Life Cycles from Flooring and Wall Surfaces
Not all commercial kitchen products are created equal. The finish you are considering will have several variations, depending on the type. Discover the 10 key points that are important to keep in mind when specifying floor covering.
The DEI Journey
Every important journey begins with a few first steps in the right direction, and that includes the journey toward a more diverse, equitable and inclusive foodservice industry. Watch this powerful one-hour conversation on-demand with industry leaders about their own DEI journeys, and how they're working to create transformational change.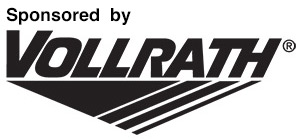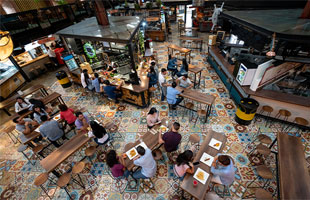 Food Hall Design Webcast
Watch On-Demand
Fears of the death of the food hall model due to the pandemic were thankfully misguided. In this hour-long webcast, we will speak with designers and developers who will share best practices in designing food halls.

Subscribe to more e-newsletters!
You received this e-mail as a subscriber to restaurant development & design or one of its e-newsletters.

Please direct advertising questions to:
Maureen Slocum, Publisher.

Please direct editorial questions to:
Rebecca Kilbreath, Editor in Chief.

Subscription Support:
630

-739

-

0900

(ext. 53) or e-mail Julie Pesek