December 20, 2022
---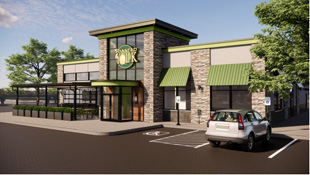 7 Tips for Designing a Flagship
Chris Milton and his partner in designing the Toasted Yolk prototype, Brian Chandler, share their best practices for creating a flagship restaurant.
Angry Crab Shack Crosses the Pond
Angry Crab Shack will open its first location outside of the United States in London in the first quarter of 2023.
Designing Pickup and Delivery Areas
There's no turning back the clock on pickup and delivery from restaurants. Correct placement and proper organization represent critical success factors for these spaces, here are some tips.
Mountain Mike's Heads to Texas
Mountain Mike's Pizza opened the chain's first Texas restaurant in Lewisville.
Retailing in Restaurants
In the past several years the retailing of menu products gained steam in a variety of creative ways that continue to improve the bottom line for restaurateurs across all segments.
Subscribe to more e-newsletters!
You received this e-mail as a subscriber to restaurant development + design or one of its e-newsletters.

Please direct advertising questions to:
Maureen Slocum, Publisher.

Rebecca Kilbreath, Editor in Chief.

Subscription Support:
630-739-0900 (ext. 53) or e-mail Julie Pesek