March 24, 2022
---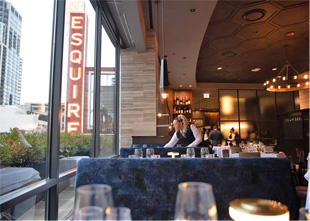 Fine-Dining at the Esquire
Cooper's Hawk has opened a new fine-dining concept in Chicago's Esquire Theater building. Complete with art deco-inspired furnishings and a 50-foot glass-enclosed wine tower, the new location will focus on the restaurant's Visiting Chef Series.
2022 Designers Dish!
Six professional designers share their thoughts and advice on operator demands, sustainable design, social media moments and weighing the ROI of design elements.
Subscribe to more e-newsletters!
You received this e-mail as a subscriber to restaurant development + design or one of its e-newsletters.

Please direct advertising questions to:
Kathy Langlois, Vice President.

Rebecca Kilbreath, Editor in Chief.

Subscription Support:
630-739-0900 (ext. 53) or e-mail Julie Pesek