August 12, 2021
---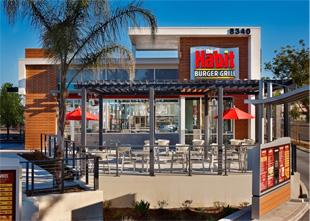 Mastering New Markets
Moving into a state or city where you've previously had no restaurants can be challenging if you have no market recognition. John Phillips, chief global business partnership officer for The Habit Burger Grill, offers eight best practices for entering new markets.
Advertisement
Sleek and Discreet Radiant Heat!
Available in white or black, the DLW Series outdoor/indoor radiant electric heater features a slim, unobtrusive profile and with no visible light is perfect for low-light environments. Ceiling or wall-mounted, wattages from 1,500 to 3,200 and lengths from 36" to 70".

Freddy's Heads to the Badger State
Freddy's Frozen Custard & Steakburgers has opened more than a dozen new restaurants in the first half of 2021 and will enter its 33rd U.S. state with the opening of the restaurant's first location in Appleton, Wis., in August.
Saladworks Continues Grocery Push
Fast-casual salad franchise Saladworks will further expand its footprint within three Kroger stores in Ohio and one in Kentucky this summer.
Blaze Pizza Heads North to Alaska
Blaze Pizza signed two new multi-unit franchise agreements to expand its West Coast footprint. The deal will expand Blaze's presence in Southern California and open the chain's first location in Alaska.
Design Market: Miami
Save money on your airfare – tour four of Miami's hottest restaurants here.
Click here to subscribe to more e-newsletters!
You received this e-mail as a subscriber to restaurant development + design or one of its e-newsletters.

Please direct advertising questions to:
Kathy Langlois, Vice President.

Rebecca Kilbreath, Editor in Chief.

Subscription Support:
630-739-0900 (ext. 53) or e-mail Julie Pesek