February 11, 2021
---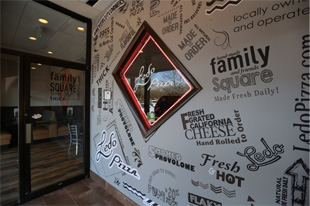 Finding Success in Second-Generation Spaces
Ledo Pizza is converting restaurants into its own brand faster than ever. Here, COO Mike Conway shares four best practices for converting restaurant spaces into a new brand.
French Bakery Chain Adds Drive-Thru
The new prototype design for la Madeleine French Bakery & Café includes the chain's first-ever drive-thru. In addition to a bright and airy interior, the 4,180-square-foot Texas location will feature cozy indoor seating and a charming, covered patio that offers outdoor dining options.
Nathan's Famous Opens 100th Ghost Kitchen in 9 Months
Nathan's Famous, Inc., opened its 100th ghost kitchen location since June of last year. Nathan's Famous has agreements to open an additional 45 locations in the coming months, including in Canada and Ireland.
Gourmet Wrap Concepts Adds Two in NYC
New York City-based Wolfnights is ready to more than double its existing footprint as the gourmet wrap concept kicks off a 10-year growth plan that includes corporate and franchise expansion.
Looking Forward to Dining-In
Nearly half (48.45%) of rd+d readers believe dine-in experiences need to feel like an event post-pandemic — and that means designs will not be stripped down or minimalist in nature, according to a survey of qualified subscribers conducted in December 2020.
Design Market: San Antonio
Here are five must-see designs to come out of San Antonio.
Click here to subscribe to more e-newsletters!
You received this e-mail as a subscriber to restaurant development + design or one of its e-newsletters.

Please direct advertising questions to:
Kathy Langlois, Vice President.

Rebecca Kilbreath, Editor in Chief.

Subscription Support:
630-739-0900 (ext. 53) or e-mail Julie Pesek