November 12, 2020
---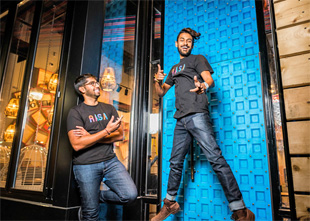 Best Practices for Finding Investors
Creating and developing a new restaurant is an exciting time, but one of the biggest hurdles operators need to overcome is finding sufficient financing — and it has to happen early on. Here are five best practices for funding your restaurant.
RBI Modernizes Drive-Thru Experience
Restaurant Brands International Inc. will modernize its drive-thru experience at more than 10,000 Burger King and Tim Hortons locations. The company's Popeyes chain will begin its own rollout later this year.
Stoner's Signs 10 Unit Franchise Deal
Stoner's Pizza Joint, a quick-service pizza chain, signed a 10-unit expansion deal with franchisee group Pie Enterprises, LLC.
Jollibee's North American Expansion
Jollibee continues its aggressive North American expansion with six new store openings across the U.S. and Canada.
A Closer Look at Restaurant Ventilation
You know when a ventilation system is performing well when nobody notices it. There's a lot that goes into the design to achieve that result, though, and it's critical to get the details right.
You received this e-mail as a subscriber to restaurant development + design or one of its e-newsletters.

Please direct advertising questions to:
Kathy Langlois, Vice President.

Rebecca Kilbreath, Editor in Chief.

Subscription Support:
630-739-0900 (ext. 53) or e-mail Julie Pesek