May 22, 2017
Rebecca Kilbreath, Editor in Chief
Great Wolf Lodge of Colorado Springs, which opened in January 2017, has added a farm-to-table concept: Barnwood.
Designed by The McBride Company, Barnwood takes its design cues from its farm-to-table ethos. Design elements include a deep color palette that evokes the natural north woods lifestyle associated with the Great Wolf brand as well as rustic materials, including reclaimed barn wood and handmade wall coverings.
Distinctive architectural elements include a large stone-framed fireplace, a one-of-a-kind light fixture made from illuminated wine bottles suspended from a steel frame, and a custom chalkboard map of Colorado depicting the origin of the local ingredients the restaurant sources.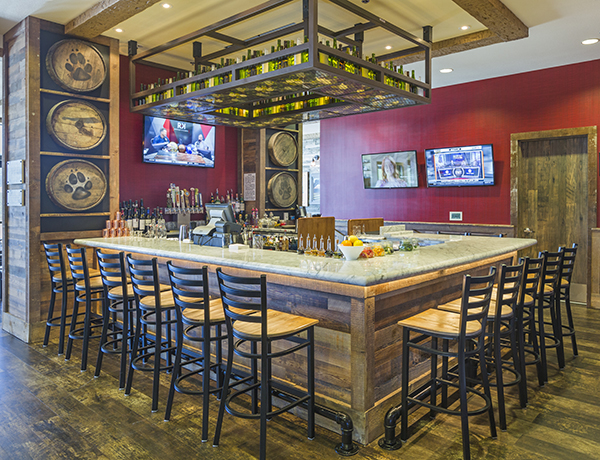 Barnwood's menu of craft cuisine and cocktails offers a more refined dining experience compared to other Great Wolf venues but the restaurant pairs it with communal seating, an approach that blends sophistication and a casual ambience suitable for families.
Photos courtesy of The McBride Company