Informative articles geared toward the restaurant design industry's thirst for knowledge, insights a

July 12, 2022
---
rd+d is packed with informative articles geared toward the restaurant design industry's thirst for knowledge, insights and trends. Thus, we collaborate with leading suppliers to provide you with the latest intel for developers, designers, architects and consultants to take the restaurant industry to new heights.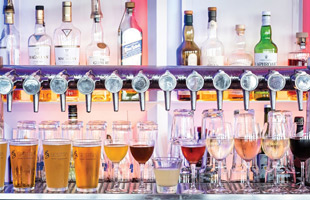 Beverage Technology: A Hot Remodeling Trend
Are you considering remodeling or redesigning your bar/restaurant? The hot trend you don't want to ignore is including beverage technology – such as smart taps and connected platforms. Here are 10 things you'll no longer have to do with the right beverage technology.

Self Cleaning Hoods Control Costs & Maximize Safety
Ditch the hassles associated with cleaning exhaust hoods, grease filters and ductwork and keep staff focused on providing quality food and a comfortable environment. Learn why Accurex® Self Cleaning Hoods are the right solution to help you control costs, save time and maximize safety in your commercial kitchen space.

Choose Flexibility and Safety With Atlas
Discover INFINITI FIT, the newest and most premium modular line from Atlas, built to evolve with you and your operation. Its wide range of premium stainless steel units lets you choose and customize what you need now, and then easily add to it later. Watch our Be Flexible video to learn more.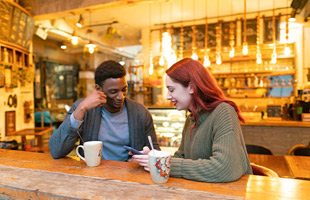 Hybrid Spaces Webcast
In this hour-long webcast, rd+d will host a roundtable discussion on how the line between retail and restaurants has blurred. Indeed, the line between almost everything has blurred as grocery stores are filled with restaurants and bars, cafes are popping up in every kind of retail setting, c-stores are adding fast food outposts and restaurants are adding retail areas. The panel will cover the trends, the challenges, and discuss their favorite hybrid mashups.

Subscribe to more e-newsletters!
You received this e-mail as a subscriber to restaurant development & design or one of its e-newsletters.

Please direct advertising questions to:
Maureen Slocum, Publisher.

Please direct editorial questions to:
Rebecca Kilbreath, Editor in Chief.

Subscription Support:
630

-739

-

0900

(ext. 53) or e-mail Julie Pesek