Informative articles geared toward the restaurant design industry's thirst for knowledge, insights a

July 13, 2021
---
rd+d is packed with informative articles geared toward the restaurant design industry's thirst for knowledge, insights and trends. Thus, we collaborate with leading suppliers to provide you with the latest intel for developers, designers, architects and consultants to take the restaurant industry to new heights.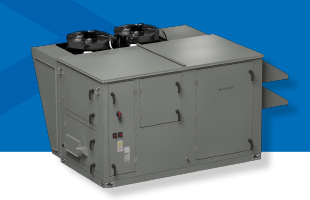 Refresh, From the Outside In
Accurex® Dedicated Outdoor Air Systems (DOAS) condition and dehumidify outdoor air brought into commercial kitchen and dining areas. Improperly regulated ventilation can lead to poor building health and serious hazards for staff and guests. Learn more about quality ventilation systems from Accurex and ensure safety for all.

Upgrade to a Touchless Restroom for More Customer Satisfaction
Think back to your last restaurant visit. How was the service? Now what about the restroom? If you're wrinkling your nose, we're guessing you subtracted a star or two from your online rating. Restaurant restrooms matter as they're usually unavoidable. Discover some restroom upgrades to make for a better guest experience.
The Do-Everything Front-of-House
The front-of-house is asked to do more than simply provide a pleasant dine-in experience. It's now tasked to also accommodate spaces for walk up windows, takeout patrons for food and cocktails, third-party delivery drivers and more. We will explore current trends, offer some best practices on space planning, and discuss how to do it all.
Click here to subscribe to more e-newsletters!
You received this e-mail as a subscriber to restaurant development & design or one of its e-newsletters.

Please direct advertising questions to:
Kathy Langlois, Vice President.

Please direct editorial questions to:
Rebecca Kilbreath, Editor in Chief.

Subscription Support:
630

-739

-

0900

(ext. 53) or e-mail Julie Pesek