ATI Decorative Laminates Launches E-Commerce Site
ATI's online store is an easier way to order decorative surfaces including MirroFlex Structures, NuMetal High-Pressure Laminates, Fusion, and LumiSplash. Commercial and residential customers can search products by brand name or by application.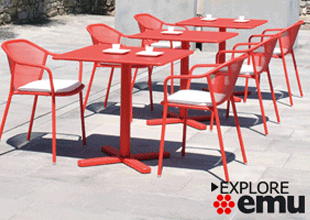 Darwin, The Next Generation Of Patio Furniture
The Darwin collection is functional and simple, reintroducing classic themes by utilizing a metal sheet mesh with a contemporary geometric structure. The ergonomic proportions of the seating components guarantee both comfort and adaptability to any environment, application or project. Darwin is a complete collection of dining, bar and lounge seating with coordinating tables.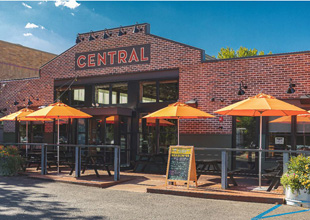 Now More Than EVER – Experience Frankford Shade
Frankford manufactures a wide range of commercial and residential shade products with an unmatched combination of design, quality and durability. All at a competitive price—delivered when you need it. Adding quality shade to your outdoor dining area creates a more functional and profitable outdoor space, while providing comfort for your guests.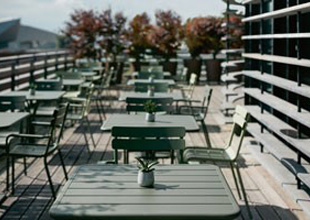 Elevate Outdoor Dining with the Luxembourg Collection
Fermob's Luxembourg Collection combines the lightness and resistance of aluminum, the comfort of curved seat slats and the practicality of stackable frames for a stylish space, indoors or out. The durable collection includes foot protectors for noise reduction.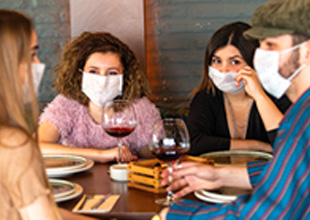 FREE Webcast:
The Future Of On-Premises Dining
The COVID-19 pandemic has forced restaurant operators to re-think every aspect of their business; none more so than the dining room. rd+d will talk with a panel of experts on what it will take to get patrons back and how this unprecedented challenge will shape the future of restaurant dining rooms.
You received this e-mail as a subscriber to restaurant development + design or one of its e-newsletters.

Please direct advertising questions to:
Kathy Langlois, Vice President.

Subscription Support:
630-739-0900 (ext. 53) or e-mail Julie Pesek