Informative articles geared toward the restaurant design industry's thirst for knowledge, insights a

May 10, 2022
---
rd+d is packed with informative articles geared toward the restaurant design industry's thirst for knowledge, insights and trends. Thus, we collaborate with leading suppliers to provide you with the latest intel for developers, designers, architects and consultants to take the restaurant industry to new heights.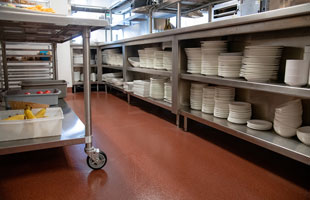 Hygienic, Safe and Cost-Effective Flooring and Walls
Since the pandemic began, restaurant and hospitality entities have had to adapt to a new version of normal. Altro has responded to these changes with new product innovations and additional technical adaptations.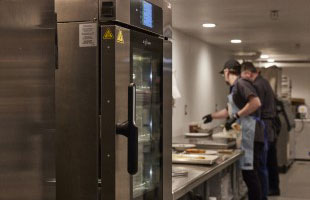 Top 5 Design Features of Labor-Saving Equipment
Navigating the current foodservice labor shortage is certainly a challenge for the foodservice industry. Here are the top 5 equipment features to look for when designing a kitchen that serves more customers with fewer employees.

Choose Flexibility and Safety With Atlas
Discover INFINITI FIT, the newest and most premium modular line from Atlas, built to evolve with you and your operation. Its wide range of premium stainless steel units lets you choose and customize what you need now, and then easily add to it later. Watch our Be Flexible video to learn more.

Register for the Designers Dish Webcast
Live May 12; available on-demand following
Our panel will offer their unbridled opinions on the hottest restaurant design trends, inspirations and challenges, as well as tips on forging great designer/client relationships. Hear directly from, and pose your questions to, three prolific, creative and experienced restaurant designers.

Subscribe to more e-newsletters!
You received this e-mail as a subscriber to restaurant development & design or one of its e-newsletters.

Please direct advertising questions to:
Kathy Langlois, Vice President.

Please direct editorial questions to:
Rebecca Kilbreath, Editor in Chief.

Subscription Support:
630

-739

-

0900

(ext. 53) or e-mail Julie Pesek