Informative articles geared toward the restaurant design industry's thirst for knowledge, insights a

May 11, 2021
---
rd+d is packed with informative articles geared toward the restaurant design industry's thirst for knowledge, insights and trends. Thus, we collaborate with leading suppliers to provide you with the latest intel for developers, designers, architects and consultants to take the restaurant industry to new heights.


Guide to Choosing the Right Combi Oven
Combining multiple cooking functions into a single appliance, commercial combi ovens are able to execute every dish, no matter how simple or complex, with flawless precision. Discover the key factors to consider when choosing the right combi oven for your next project.

Choose Flexibility and Safety with Atlas
Discover INFINITI FIT, the newest and most premium modular line from Atlas. With ample operational flexibility and safety features such as 360-degree cleaning, these units are ideal for addressing social distancing mandates. Read more to see how this beautifully functional line could fit your needs.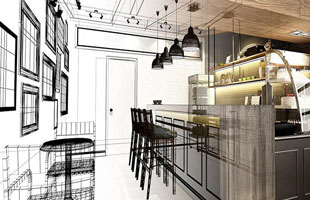 Consultants' Roundtable Webcast
Live: Tues., June 22nd at 1:00PM (central)
For the fourth consecutive year, we will bring a panel of foodservice consultants together to share insights and inspiration from years of experience and address how to bridge technology and design, common kitchen design missteps and more.
Click here to subscribe to more e-newsletters!
You received this e-mail as a subscriber to restaurant development & design or one of its e-newsletters.

Please direct advertising questions to:
Kathy Langlois, Vice President.

Please direct editorial questions to:
Rebecca Kilbreath, Editor in Chief.

Subscription Support:
630

-739

-

0900

(ext. 53) or e-mail Julie Pesek