QuickSwitch Technology Delivers Ultimate Menu Flexibility
With LTI's QuickSwitch patented serving technology, operators can maximize menu flexibility by serving hot, cold and frozen foods side-by-side and switch between temperatures in an hour or less! QuickSwitch allows you – not your equipment limitations – to determine your menu choices and layout.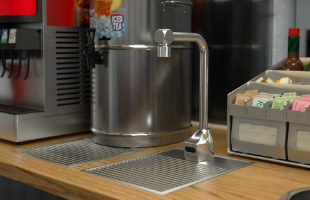 Hands-free hydration from T&S
The new EC-1210 sensor-operated glass and bottle filler from T&S Brass makes it easy and hands-free to dispense water, reducing contact in traditionally high-touch areas. Available in heights from 8" to 12", the EC-1210 series is ideal for any water-dispensing application and is available with water filtration kits to improve water quality.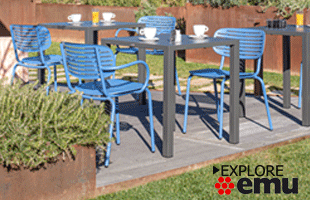 Mom Is That You On The Patio?
Mom is a bright seating collection made of e-coated steel comprising of a side chair, armchair and barstool. The design considers every detail such as the smooth and curved shape of the back which is designed for lightness and gentle comfort. The assorted color palette gives this collection a young, fresh and iconic look.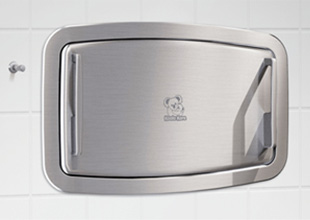 Baby Changing Stations for Design-Driven Restaurants
The Koala Kare KB300 platform of baby changing stations features innovative product design and eye-catching aesthetics. With 18 all-new changing stations varying in color and finish, the KB300 platform offers the options you need to realize the design intent of your restaurant.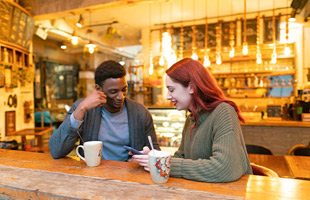 Hybrid Spaces Webcast
In this hour-long webcast, rd+d will host a roundtable discussion on how the line between retail and restaurants has blurred. Indeed, the line between almost everything has blurred as grocery stores are filled with restaurants and bars, cafes are popping up in every kind of retail setting, c-stores are adding fast food outposts and restaurants are adding retail areas. The panel will cover the trends, the challenges, and discuss their favorite hybrid mashups.

Click here to subscribe to more e-newsletters!
You received this e-mail as a subscriber to restaurant development + design or one of its e-newsletters.

Please direct advertising questions to:
Maureen Slocum, Publisher.

Subscription Support:
630-739-0900 (ext. 53) or e-mail Julie Pesek