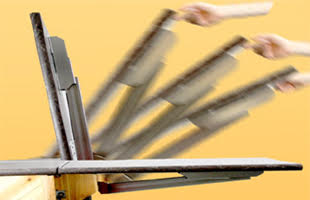 The Ultimate Pass Through Countertop Solution!
Using motion control engineering and Vectis Technology, the Lift Gate Assistant makes lifting heavy tables or counters easy, safe, and convenient. The Lift Gate Assistant can make your bar both functional and fancy with a flip-up bar counter. Save your employees the hassle of wrestling with a heavy countertop and leave a lasting impression on your customers.
Darwin, the Next Generation of Patio Furniture
The Darwin collection is functional and simple, reintroducing classic themes by utilizing a metal sheet mesh with a contemporary geometric structure. The ergonomic proportions of the seating components guarantee both comfort and adaptability to any environment, application or project. Darwin is a complete collection of dining, bar and lounge seating with coordinating tables.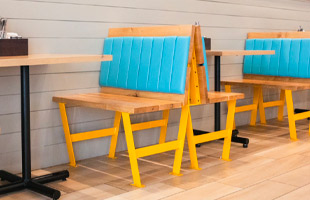 Booths & Banquettes Made in the USA
Crow Works booths and banquettes are perfect for national and emerging restaurant brands. They come in a range of sizes, options, and price points to provide you with the best fit for your project. Made in Ohio from natural hardwoods, durable steel, and sustainable textiles.

[ON-DEMAND] Designers Dish Webcast
Our panel offered their unbridled opinions on the hottest restaurant design trends, inspirations and challenges, as well as tips on forging great designer/client relationships. Hear directly from prolific, creative and experienced restaurant designers.

Subscribe to more e-newsletters!
You received this e-mail as a subscriber to restaurant development + design or one of its e-newsletters.

Please direct advertising questions to:
Kathy Langlois, Vice President.

Subscription Support:
630-739-0900 (ext. 53) or e-mail Julie Pesek