Darwin, the Next Generation of Patio Furniture
IThe Darwin collection is functional and simple, reintroducing classic themes by utilizing a metal sheet mesh with a contemporary geometric structure. The ergonomic proportions of the seating components guarantee both comfort and adaptability to any environment, application or project. Darwin is a complete collection of dining, bar and lounge seating with coordinating tables.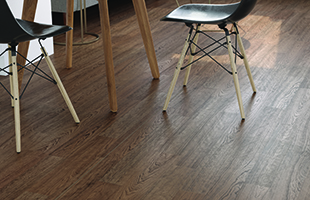 Altro Wood Adhesive-Free
Altro Wood adhesive-free flooring can be installed, welded and walked on the same day without waiting for adhesives to cure. This range offers dining rooms and front-of-house areas with realistic wood visuals as well as a durable, easy-to-clean interior solution.
Take Your Next Design to the MAX
ATI Decorative Laminates' latest innovation is MirroFlex™ MAX, a set of deeply textured wall panels that offer our boldest, 3-dimensional patterns to date. With six contemporary designs and five finishes, it allows you to create a unique look for any space. MAX is also lightweight and easy to install. Use promo code RDDMAX11 to receive a brochure.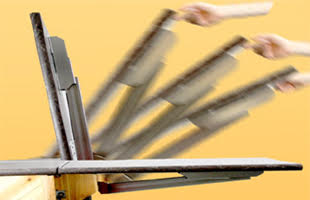 The Ultimate Pass Through Countertop Solution!
Using motion control engineering and Vectis Technology, the Lift Gate Assistant makes lifting heavy tables or counters easy, safe, and convenient. The Lift Gate Assistant can make your bar both functional and fancy with a flip-up bar counter. Save your employees the hassle of wrestling with a heavy countertop and leave a lasting impression on your customers.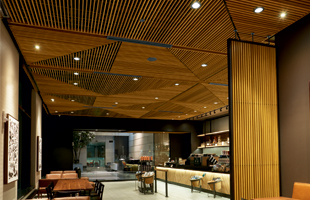 DESIGNED TO MAKE A GREAT IMPRESSION
WoodWorks® Grille can help you create warm, inviting spaces with solid wood slats. The panels install on ceilings or walls, while infill panels add acoustics. It's all part of the 24/7Defend™ portfolio and the CleanAssure™ family, meeting CDC cleaning and disinfecting recommendations. Learn more at armstrongceilings.com/grille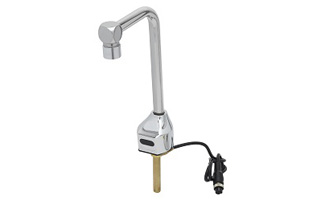 Hands-Free Hydration from T&S
The new EC-1210 sensor-operated glass and bottle filler from T&S Brass makes it easy and hands-free to dispense water, reducing contact in traditionally high-touch areas. Available in heights from 8" to 12", the EC-1210 series is ideal for any water-dispensing application and is available with water filtration kits to improve water quality.

Pour More Profit with Perlick
Perlick's line of luxury mobile products are designed to be moved anywhere within your establishment, indoors and out, for increased layout flexibility. The products are engineered for efficiency and designed for bartenders, so you can always pour more profit with Perlick.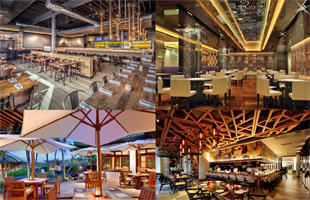 Save Time and Money on Restaurant Furniture
Restaurant Furniture Plus offers a one-stop catalog of over 10,000 commercial-grade furniture products, aggregating all design styles, materials and price points. Our expert project managers can help you find what you need, with our free furniture sourcing service. Mention rd+d for special pricing.
Click here to subscribe to more e-newsletters!
You received this e-mail as a subscriber to restaurant development + design or one of its e-newsletters.

Please direct advertising questions to:
Kathy Langlois, Vice President.

Subscription Support:
630-739-0900 (ext. 53) or e-mail Julie Pesek