Take Your Next Design to the MAX
ATI Decorative Laminates' latest innovation is MirroFlex™ MAX, a set of deeply textured wall panels that offer our boldest, 3-dimensional patterns to date. With six contemporary designs and five finishes, it allows you to create a unique look for any space. MAX is also lightweight and easy to install. Use promo code RDDMAX11 to receive a brochure.

Mom Is That You On the Patio?
Mom is a bright seating collection made of e-coated steel comprising of a side chair, armchair and barstool. The design considers every detail such as the smooth and curved shape of the back which is designed for lightness and gentle comfort. The assorted color palette gives this collection a young, fresh and iconic look.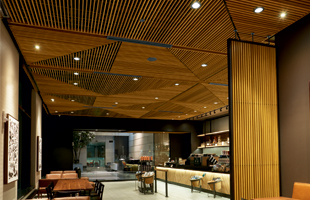 DESIGNED TO MAKE A GREAT IMPRESSION
WoodWorks® Grille can help you create warm, inviting spaces with solid wood slats. The panels install on ceilings or walls, while infill panels add acoustics. It's all part of the 24/7Defend™ portfolio and the CleanAssure™ family, meeting CDC cleaning and disinfecting recommendations. Learn more at armstrongceilings.com/grille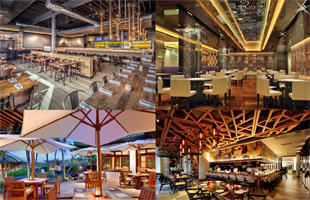 Save Time and Money on Restaurant Furniture
Restaurant Furniture Plus offers a one-stop catalog of over 10,000 commercial-grade furniture products, aggregating all design styles, materials and price points. Our expert project managers can help you find what you need, with our free furniture sourcing service. Mention rd+d for special pricing.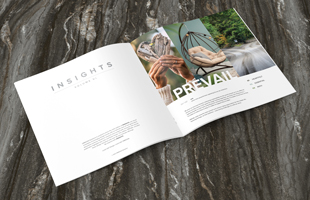 OMNOVA Launches 2021 INSIGHTS Design Lookbook
Our INSIGHTS Lookbook is an annual celebration of emerging design trends coupled with an intimate view of next-gen decorative surfaces. This volume shares designs inspired by social and cultural influences on daily life, including our desire for resiliency to overcome challenges and craft our story.

Removable Outdoor Dining Partitions
Design your perfect outdoor seating area with SelectSpace! Our modular, rust-proof partitions are easy to assemble and come in multiple patterns and colors. We also offer integrated planters, gates, and the option to customize the panels with your logo!

Click here to subscribe to more e-newsletters!
You received this e-mail as a subscriber to restaurant development + design or one of its e-newsletters.

Please direct advertising questions to:
Kathy Langlois, Vice President.

Subscription Support:
630-739-0900 (ext. 53) or e-mail Julie Pesek